Tomorrow it is the General Election. Yet another one *rolls eyes*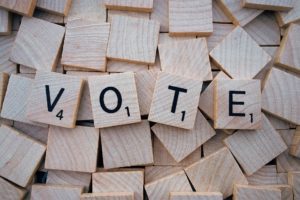 Don't worry I'm going to get all political on you. I can't. I actually have no idea what I'm going to do tomorrow. Where will I place my X?
Usually it is easy but I believe in a little bit of each and hate a little bit of each as well. Last time I confess to spoiling my ballot paper as I felt so strongly that no party or local MP (and certainly no leader) adequately represented my views. (I think I may have actually written 'none of the above' on my paper).
So do I vote strategically? Should I vote for the leader? Do I focus on local issues? Pick a policy I feel strongest about and vote based on that? Follow my head or my heart?
Watching the outcome of the Brexit result and the US election with increasing incredulity, I know I have to make a decision and when confronted by the ballot I will choose.
Please vote. It only takes a few minutes. Please vote. The effects could last for years. PLEASE VOTE!