Wise words. Simple. True.
Be kind to others. Be kind to yourself.
A message that every mum should take to heart.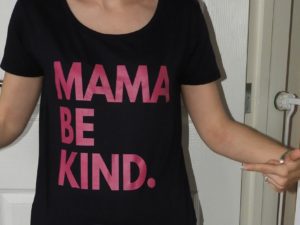 Because we are our own worst critics. We compare ourselves to others. Second guess our decisions. Doubt everything. Fear we are not good enough.
I want my children to be kind. I want them to have confidence and be proud of themselves.I want them to be happy. But I don't often set a good example.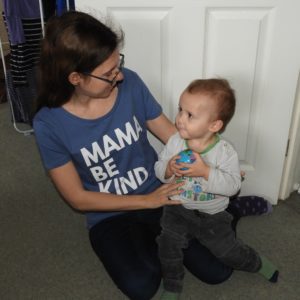 Back in September I met a lovely blogger at

Blog On Xmas
.

Mummy Gummie is someone whose blog I've been following so I felt like I knew her quite well despite never actually meeting her in person before! I bravely went over and said 'hi'…
Mummy Gummie

decided to set up Mama Be Kind, a clothing brand with a difference: to inspire women to support each other and be kind to others and ourselves. Ten per cent of profits are donated to postnatal depression charities to promote positive mental health.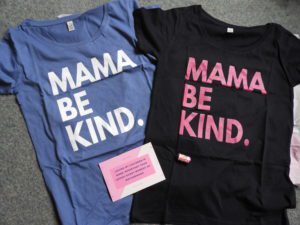 I bought two t shirts and will wear them with pride! Be kind. Full stop.
Mama Be Kind had KINDLY offered a prize of one white and pink t shirt to one lucky one of you!