*I was was invited to try out this service and have been compensated for my time.
With Matthew starting secondary school soon and a rather topsy turvy year (thanks covid!), I was a little worried that there may be some areas of learning that require extra support. I was invited to try out the online Maths tuition platform TuitionWorks and was offered a free assessment, a 15 minute meet and greet with the assigned tutor and an hour long lesson.
What is TuitionWorks?
TuitionWorks provides online 1:1 maths tuition with qualified specialist tutors and covers levels from Key Stage 1 to A-level (ages 4-18).They want to make sure your child's learning is focused on where they most need it and deliver the support you are looking for at whatever stage of learning they have reached.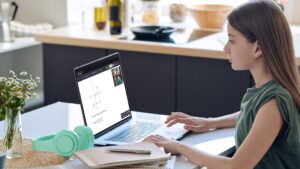 How does it work?
The initial assessment covers several areas including number placement, statistics and fractions. The results are then used to identify 'gaps' in your child's knowledge so that the tutor can cover the topics required.
Please note:
TuitionWorks offer three different tiers of tutor. Starting from £35/hr up to £75/hr.

The 15-minute online maths assessment covers ages from Key Stage 1 to GCSE.

The 15-minute tutor introduction is available for all ages.

The virtual classroom is set up to make maths engaging and easy to learn. The interactive whiteboard feature has tools to draw equations, graphs, shapes, and more.

Work completed can be easily saved as a PDF to print off or work from later.

Our experience
Matthew started off by completing his assessment. The timer counts down 15 minutes but the test does not stop; you are allowed to carry on until finished and he overran by 3 minutes. Questions can be read aloud via the floating menu on the right, and there are other tools to help and make the assessment more accessible.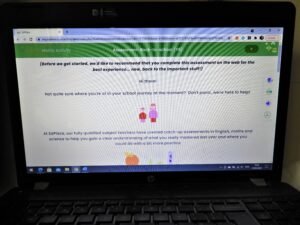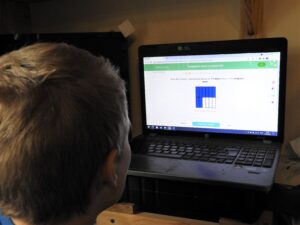 After each question you can check your answer and get a teacher's explanation so you can understand where you made an error.  I liked this function as you can see immediately how you should have answered and the reasoning. However, this slows down the completion time for the whole test. At the end of the assessment, a score is given with a break down for each area of the syllabus covered.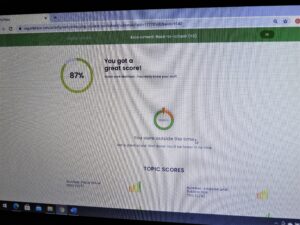 The results are shared with the tutor who then discussed them with Matthew in our meet and greet 15 minute session. The tutor outlined which areas she intended to focus on and this was then undertaken in the hour long lesson. The tutor used an online work book and used other resources to reinforce the learning.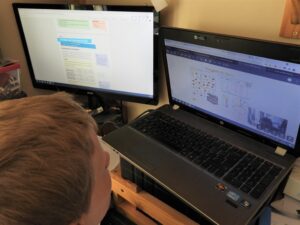 How can YOU try this?
Visit the TuitionWorks homepage for more information or head straight to the

enquiry page

to explain your requirements. Alternatively you can phone: 0203 219 7777
TuitionWorks have kindly offered my followers 5% off their first 3 bookings (the requirement is that you book at least 3 tuition lessons). To redeem this offer, please quote 'loopyloulaura' when you enquire with TuitionWorks. This offer will expire June 30th.
FAB NEW OFFER! TuitionWorks is now offering a free maths tuition session for my followers: visit their website by clicking
this link
and add code LOOPYLOOTWFREE (subject to availability)