I haven't used a face mask in ages, possible not since having Anya! I will definitely getting back into the habit of using them!
This was by the till in Primark at the Lexicon in Bracknell and I couldn't resist it!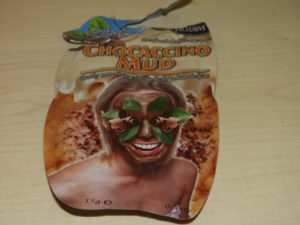 My skin an hour after washing off felt absolutely amazing, so soft and smooth. This one contains coffee seeds to it has an exfoliating effect when you massage it in on application and when washing off.
The fragrance of this is so delicious, very chocolatey and rich without being cloying. I have fallen in love!
It is also vegetarian. I will be honest and say that although I am a vegetarian, I haven't ever really given much consideration to whether my consmetic and skincare is so I will exploring this more in the new year.
90p from Primark and many others in the range, I will be heading there again asap!
If you want to see me looking peculiar then watch my video 🙂