Another British classic that I've never made before! This was another bit hit with the kids (so basically anything with cake in it is a winner!)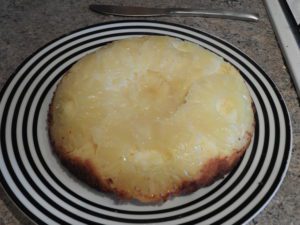 Ingredients
butter (for greasing the dish)
2 tablespoons caster sugar
6 slices canned pineapple in juice (plus 3 tablespoons of the juice)
100g self raising flour
100g butter or soft margarine
100g caster sugar
2 eggs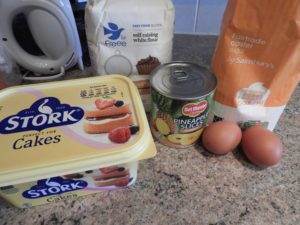 Method
Butter the dish and sprinkle the 2 tablespoons of sugar on top.
Arrange the pineapple slices into a pretty pattern (or not!).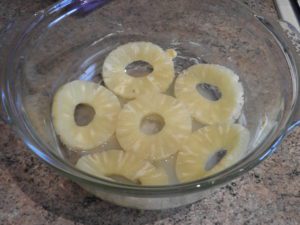 Whisk the butter, sugar and eggs for 2-3 minutes until smooth.
Fold in the flour.
Pour in the 3 tablespoons of pineapple juice to thin it a little (gluten free flour absorbs more liquid so needs extra).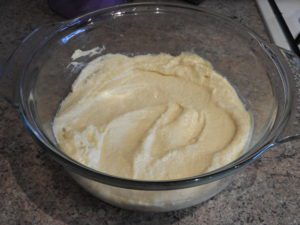 Pour this mixture carefully over the pineapple rings.
Bake for 30 minutes at GM5, then remove from the oven and turn out onto a plate for serving.