I prefer savoury scones but my kids always want these ones! Mine never seem to rise much, possibly due to the gluten free flour. Instead I make them quite thin so they cook through and then the butter and jam can go on top instead of in the middle although it is usually possible to cut them in half.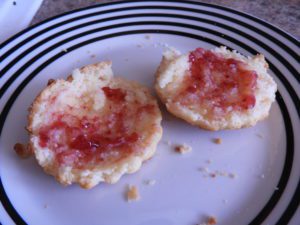 Ingredients
180g self raising flour
50g caster sugar
50g butter or hard margarine
100ml yoghurt (have another tablespoon or two available in case the mix needs a little more, or you can add water)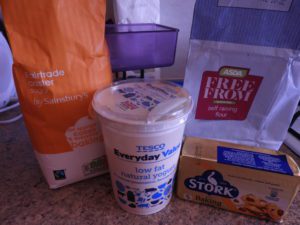 Method
Combine the flour and sugar the rub in the butter.
Add the buttermilk. The dough may require a little more liquid as gluten free flours absorb more. I added an extra tablespoon of yoghurt to mine but you could use a splash of water.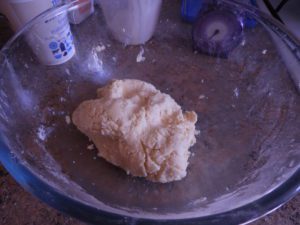 Roll out the dough to about 1.5-2 cm thick and cut o
ut rounds.
Bake at GM6 for 15 minutes. I usually turn mine over and bake for another 2-5 minutes.
Cut in half if you can or spread jam and butter on top!