Are you a fan of brownies? Do you have some bananas to use up? Try this recipe! Only TWO ingredients!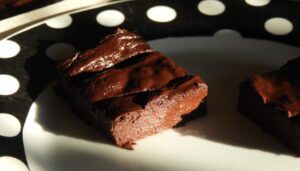 2 ripe or (even better) overripe bananas
3 tablespoons cocoa powder.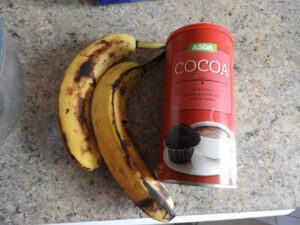 Preheat the oven to 180.
Mash up the bananas using either a fork, masher or blender. It should reach a puree consistency but any lumps can be broken up in the next step.
Mix in the cocoa powder and beat together with a spoon or whisk for a smoother batter.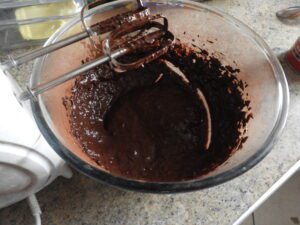 Pour the brownie batter into a prepared tin. Bake for 20-25 minutes.

The top will go VERY dark in colour but there should still be a slight wobble. Do not try the cocktail stick test as the mixture will be sticky.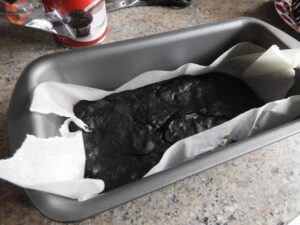 Allow to cool in the tin then transfer to the fridge for at least an hour. This will allow the brownies to set. The top will crisp up to form a skin.
Cut into bitesize pieces.
These are very moist and have the distinctive taste of banana with the richness of the chocolate flavour too.