Mmm chocolate, mmm cherry, mmm brownies. Chocolate and cherry brownies? Need I say more? Well, I will!
I made this recipe last month for my mum's birthday cake. It was a bit of a panic to make after school but this recipe can be whipped up in less than an hour including heating the oven and cooling.
Ingredients
100g Vitalite or other vegan butter
100g caster sugar
100g SR GF flour
1 heaped tablespoon cocoa powder
1 flax egg (1 tablespoon flaxseed mixed with 5 tablespoons water)
100g chopped glace cherries.
icing sugar, cocoa, water
Preheat the oven to GM 5.
Whisk together the vegan butter, sugar, flour, cocoa and flax egg for 3-4 minutes until fully combined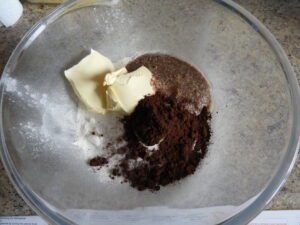 Stir in the cherries.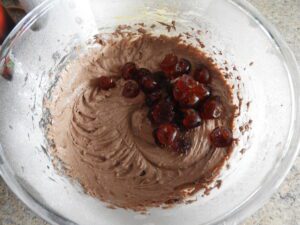 Pour batter into lined and greased tin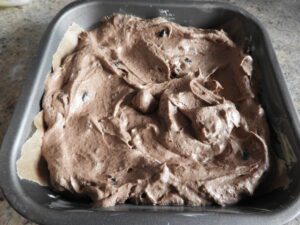 Bake for 20-25 minutes
Leave in the tin to cool.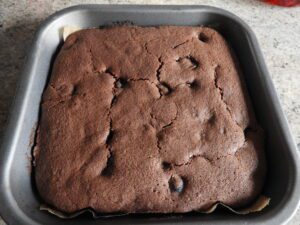 Make a water icing. I never weigh this, just judge by eye and consistency!
Cut into 9 pieces and enjoy!

For other vegan and gluten free bakes, why not take a look at my 2 ingredient banana brownies or jam sponge pudding.