I'll admit it doesn't look very pretty (my husband asked if it was shepherds pie!) but this gluten free vegan jam sponge pudding is super tasty and everyone wanted seconds so next time I will double up the quantities!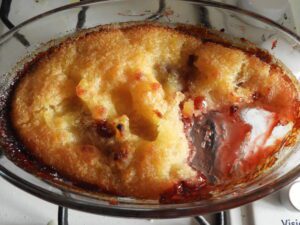 Ingredients:
2oz caster sugar
90ml aquafaba (the liquid from a tin of chickpeas)
2oz vegan spread
2oz SR flour
4 tablespoons jam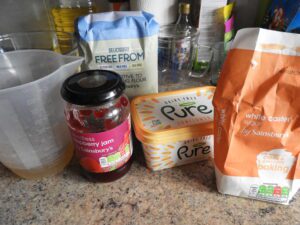 Instructions:
Preheat the overn GM6 and grease a dish with vegan spread.

Place 4 tablespoons of jam on the bottom of the dish and microwave for 30 seconds to warm it. Spread to all edges of the dish and set aside.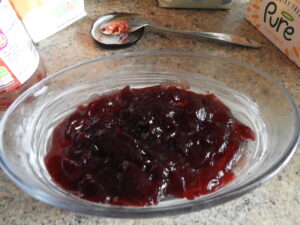 Whisk the aquafaba and caster sugar together for 3-4 minutes until bubbly and glossy.

Add the vegan spread and SR flour and whisk for 2 minutes to combine.

Pour the cake batter on top of the jam.

Bake the gluten free vegan jam sponge pudding for 20 minutes until the top is golden.

Allow to cool slightly before serving as the jam is VERY HOT!

Enjoy your gluten free vegan jam sponge pudding !