Curry time again! I have had a bag of lentils in the cupboard and wanted to finish them up so tried something completely new: a dhal! I love chickpeas so added them too – have you tried my chickpea and spinach curry? –  then I had the bonus of aquafaba to bake with (cake recipe coming next week…)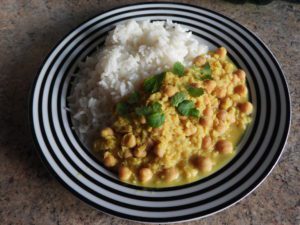 Ingredients (serves 3-4 as a main or 5-6 as a side dish)
oil for frying
150g dried red lentils
1 onion, finely chopped
400g can chickpeas, drained (keep the liquid aquafaba for baking!)
1 teaspoon each ground cumin, ground coriander and turmeric
1 tablespoon garlic puree
1 pint boiling water
fresh coriander and rice for serving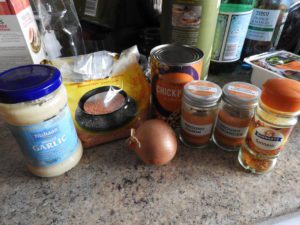 Instructions
Heat the oil in a pan then fry the onion for 3-4 minutes until soft.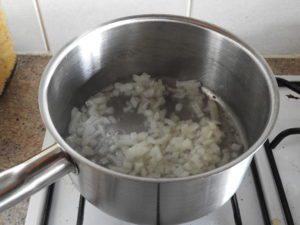 Add the lentils and stir to coat with oil.
Add the drained chickpeas, spices, garlic puree and boiling water.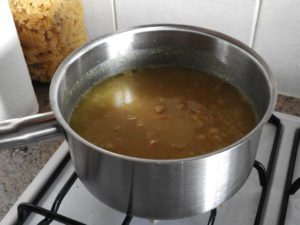 Stir well and bring to the boil.
Cover and simmer for 30 minutes, stirring occasionally.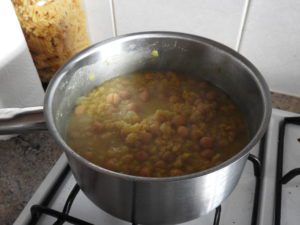 Serve with rice and coriander (I am addicted to fresh coriander and use it in everything!)

This dhal is super simple and deliciously tasty.
If you like curries slightly spicy, then add a bit of cayenne or chilli. The aquafaba could be used for meringues, cake or mousse, yum!