Once again I'd shopped without a weekly meal plan so had no idea what to make with spinach abnd also had tofu that was going out of date soon! I fancied making something with aquafaba again so created this yummy curry to use a tin of chickpeas too.
This recipes serves 2 with a big appetite. It could probably stretch to four if you added naan or poppadoms as extra accompaniments.

For the curry:
Half an onion
400g can chickpeas, drained (save the aquafaba water for baking)
400g chopped tomatoes
half a teaspoon each of ground coriander, cumin, turnmeric
1 teaspoon garlic paste or garlic puree or 1 garlic clove, finely chopped
2 handfuls of spinach
1 tablespoon chopped fresh coriander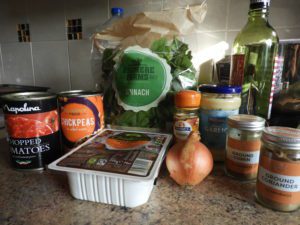 For the tofu slices:
1 pack tofu
50g plain flour (SR is fine if that is all you have, like me!)
half a teaspoon each of coriander, cumin, cayenne and onion salt

Instructions
Chop the onion and fry for 3-4 minutes until it turns translucent
Add the chickpeas, chopped tomatoes, spices and garlic.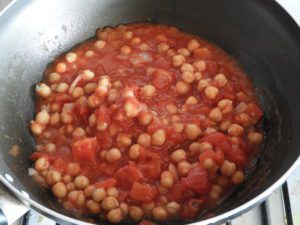 Bring to the boil and simmer gently for 10 minutes while you make the tofu slices.
In a shallow bowl or on a plate, mix the flour and spices together.
Drain and press the tofu to remove as much moisture as possible.
Cut the tofu into 1 centimetre thick slices and coat in the flour mix.
Leave on a plate then reapply at least once more to ensure a good coating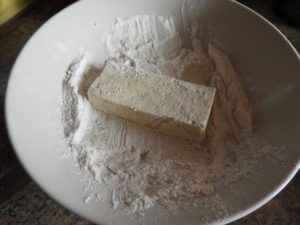 Add the spinach to the curry. It will lookoverwhelming at first but soon reduces down. Cook for 5 mnutes while the tofu fries and add the coriander 1 minute before serving.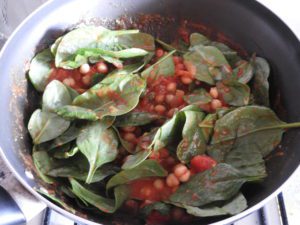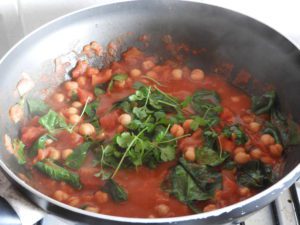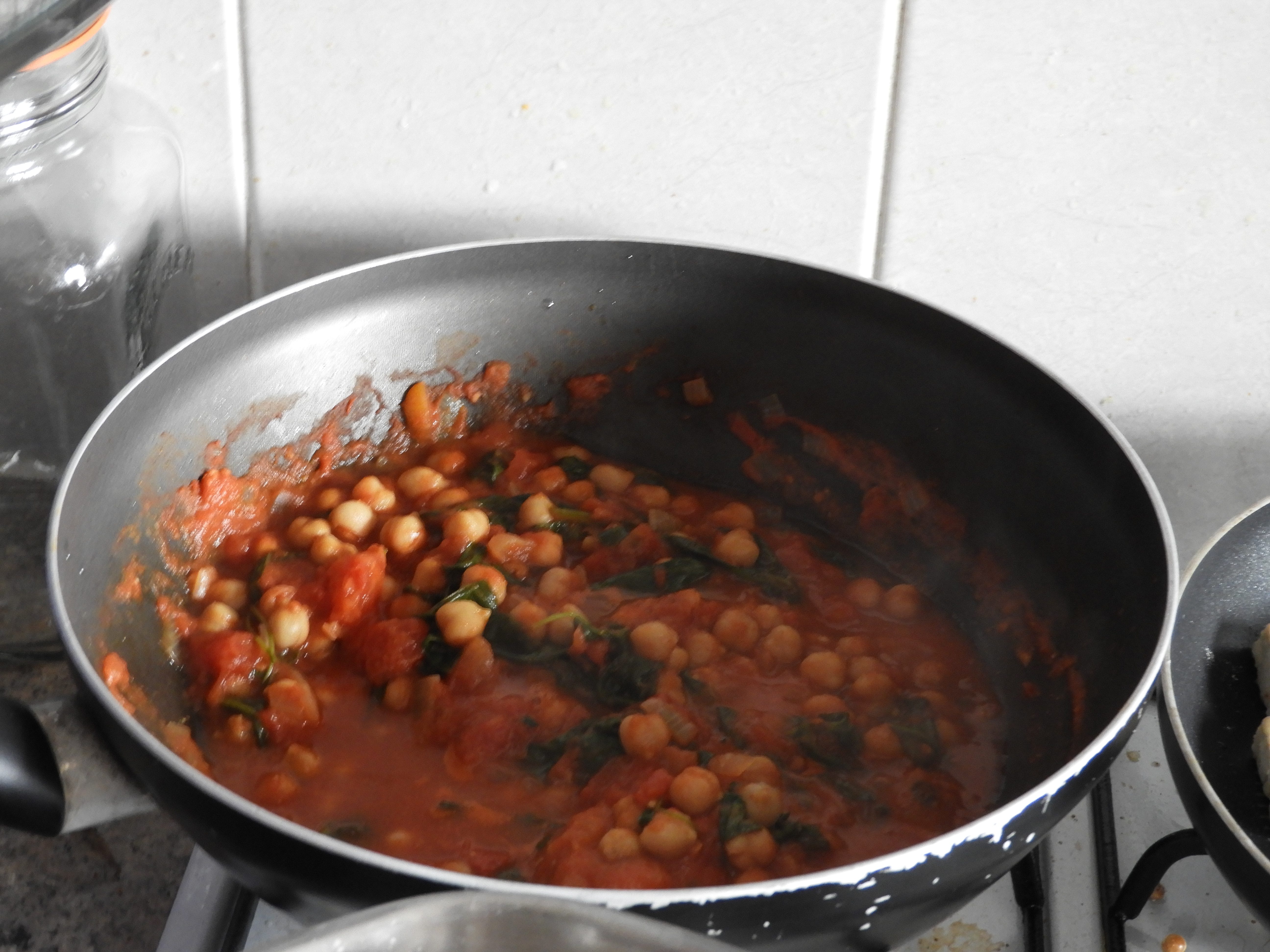 Heat up a litte oil in a frying pan and fry the tofu for 3 minutes each side or until golden.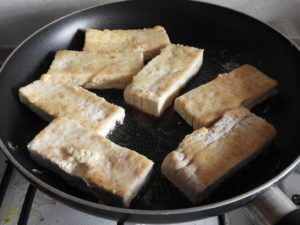 Serve the curry with rice and add the tofu slice on top (you'll get a soggy bottom!) or by the side