Aquafaba is the liquid from a can of chickpeas. It doesn't look attractive (a bit like wee if I'm honest!) but I have successfully used it as a replacement for egg to make vegan meringue and mousse. This time I used it to make this spectacular cake!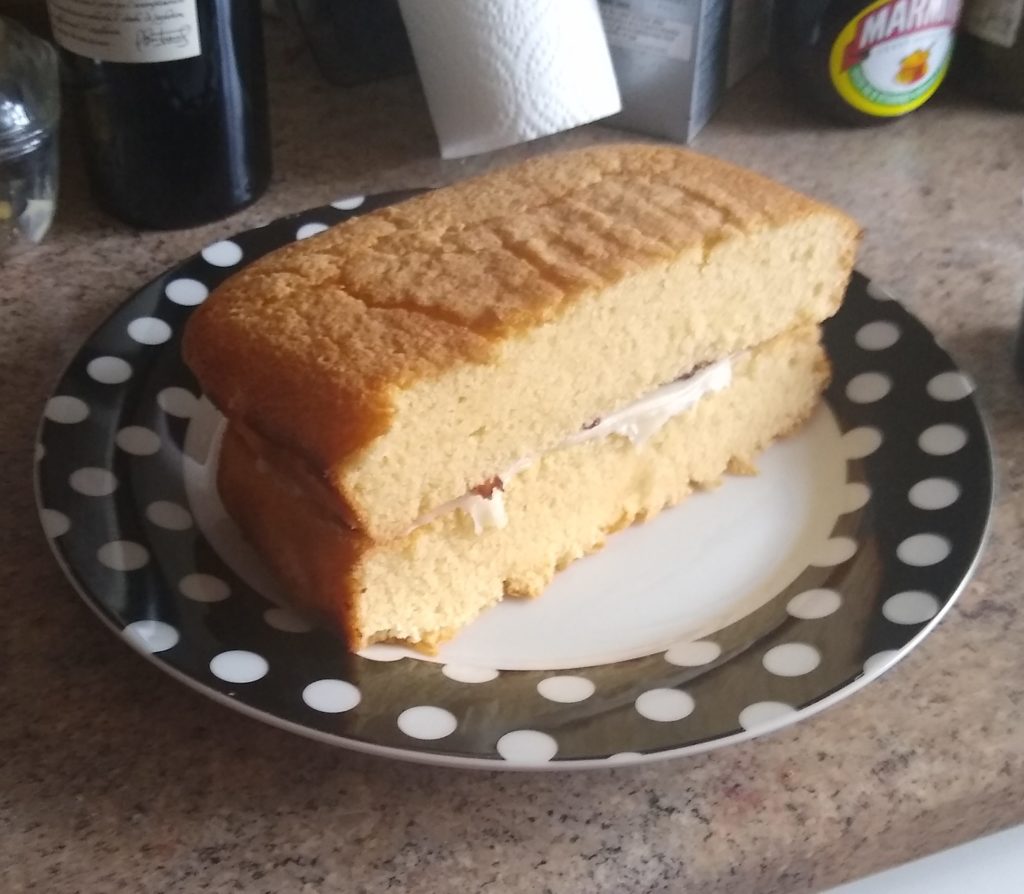 Ingredients
120ml approx aquafaba (the liquid from 1 400g can of chickpeas)
180g caster sugar
180g melted vegan spread
180g gluten free self raising flour

Instructions
Preheat the oven to GM 5
Whisk the aquafaba and sugar together until creamy and glossy (about 4 minutes)

Add the melted spread and whisk for a further minute
Add the flour and whisk until combined

Pour into a lined tin and bake for 20-30 minutes, checking every 2-3 minutes for the last 10 minutes as every oven differs
Remove from the tin and allow to cool on a rack

Sandwich together with jam and vegan buttercream (I used Dr Oetker) or top with glace icing
Cocoa or other flavourings could be used in the cake batter.

I made a square cake and used quite a small tin as I really wasn't sure if the aquafaba would work: I was pleasantly surprised to see it rise so impressively! Next time I will make it in my usual round cake tins and have thinner layers.
This cake was absolutely delicious, very light and moist. I would be happy to present this on Bake Off!