My hopes to go crazy with cooking and baking once the kids went back to school kind of didn't work out. But I will start off with the things I DID manage to make.
I remember celery soup from my childhood (from a tin) and had a hankering for it plus Chris and I both bought celery for a BBQ which was obviously too much! Perfect chance to make this soup!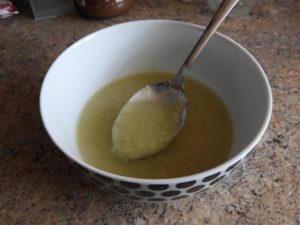 Majorly impressed with myself for this cake made using aquafaba as an egg replacement. I really had no idea it would rise so well!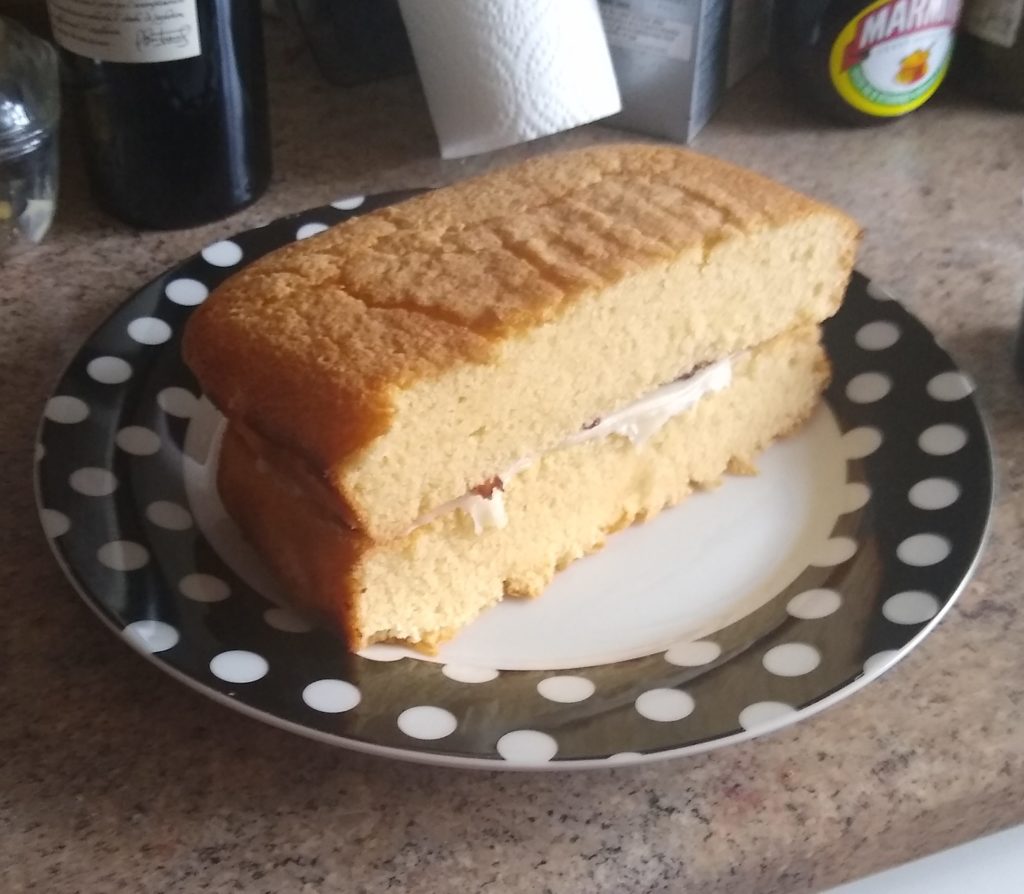 A few things didn't work out as planned. I fancied some chocolate biscuits. I burnt the first batch and then undercooked the second so neither were edible!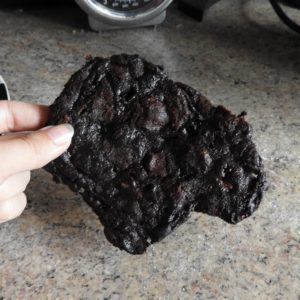 My meal at Blog On was a little disappointing. This was the second plate I was given (as the first was not suitable for my dietary requirements), complete with sliced raw onion and salad leaves with no dressing. There was nothing available for me at the breakfast or morning break but there was vegan gluten free rocky road in the afternoon!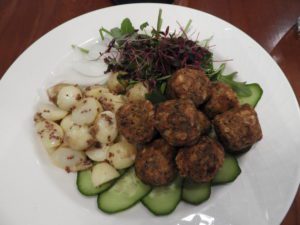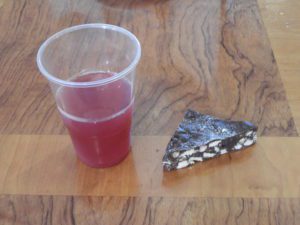 Also at Blog On was a new vegan creamy liqueur and I definitely want to stock up for Christmas!
Another dry meal was this one from Prezzo in Windsor. The garlic mushrooms tasted wonderful but there was not enough sauce or dressing so it was completely overwhelmed by the salad, plus everything fell off when trying to eat it 🙁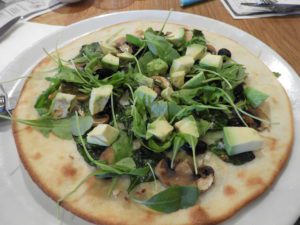 Round up from the shops. I love that there are a growing number of alternatives which will hopefully tempt some meat eaters to try new things. Even reducing meat intake by one or two meals a week which will have significant positive impact on the environment and the lives of animals.
I particularly enjoyed the kebab as I've not eaten one before, meat or otherwise!
I tried out more sushi, this time from Aldi. The bottle of soy sauce contains wheat so isn't gluten free but the sushi itself is fine. Also from Aldi was this jackfruit chilli but sadly I won't be buying it again as the jackfruit was so chunky it wasn't able to pick up the flavour which made it a little unpleasant.
I have been missing my mocha since going vegan. This new range from Nescafe are tasty and dairy free (plus wheat free but not gluten free) but I'm not sure if I'll carry on with them: might give up coffee completely!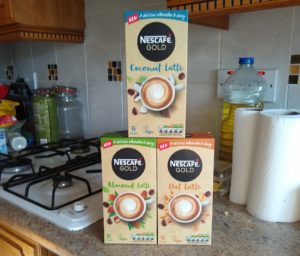 My continued mission to find a decent cheese replacement and I have found the best so far: Daiya shreds. Melted well in the microwave and oven but still nothing like real cheese although this was less claggy than other ones I've tried.
Sweet treat time and the perfect accompaniment to cherry crumble (ooh homemade so I did cook something else from scratch)! Alpro ice cream got the thumbs up from the whole family!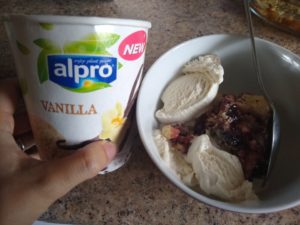 Look at the gorgeous colours of Treacle Moon's shower and bath gels! Made in the UK, 100% vegan, packaging is made from recycled plastic which can then be recycled again.