November was not an overwhelming month for me foodwise as I was working most of it and had limited time to get experimental in the kitchen.
Very proud of this meal, inspired by desperation at having tofu and spinach about to go out of date. We include tofu in many meals but it is often a bit dull. This coating livens in up and gives it texture (take a look at the recipe here)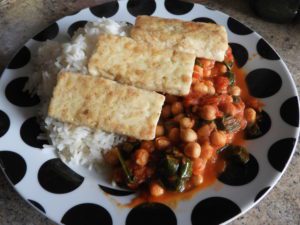 Tinned goods were my friend. These soups from Baxter's are all gluten free and have a vegan recipe. The chilli was tasty but I should have stuck at half a can rather than being greedy and eating it all!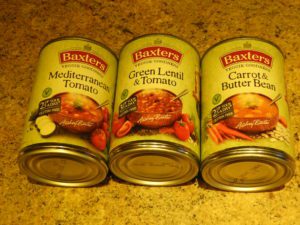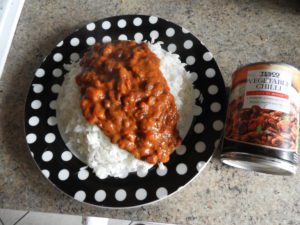 I was quite disappointed with this ready meal biryani as it was dry and the flavours were underwhelming. The picture of the packaging looked good but inside it looked sludgy and unappealing.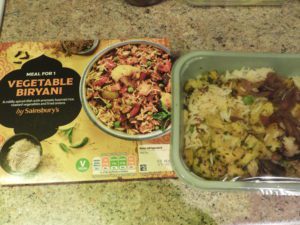 Time to start buying in snacks for Christmas, testing which ones I like and will now need to buy again! Onion rings have been something that I've really missed as they usually have wheat in them so I was absolutely overjoyed when Tesco brought out a vegan free from version. They were strong in flavour with a perfect crunch. The cheese balls were less good and I won't be buying them again.
Mince pie time! These have a vegan recipe and loved the icing on top.
I have had this packet of cheese sauce hanging around in the cupboard for a while. The sauce was quite watery and surprisingly sweet but the addition of original Violife grated on top made this quite yummy.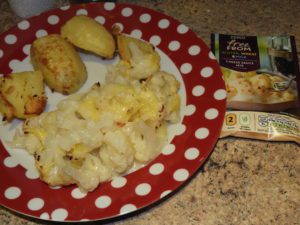 Very expensive but tasty: this pizza from The White Rabbit had nice flavours but was a bit scruffy.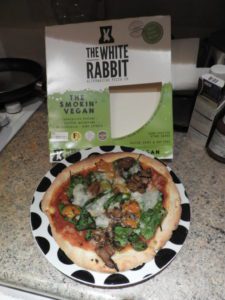 Vegan wine and Prosecco, ready to celebrate the festive season! Cheers!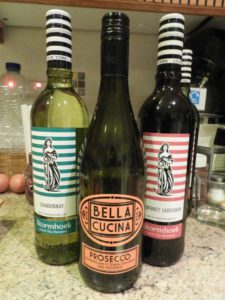 When we went to the Lexicon in Bracknell recently, I visited Superdrug and was really impressed to see the vegan products labelled so obviously.
So, almost a whole year as a vegan and I feel that I have learned a lot! I still haven't figured out my first ever vegan Christmas dinner…