Oops, a third of the way through the new month and I realised I haven't written October's round up vegan post! There have been lots of new products in the shops so let's see what I thought:
Tesco had lots of new items including from Plant Chef and Wicked Kitchen. these were very tasty but the burgers were a mess as they were very liquid. Once cooked they were fine but we had to re-form them.
The Like… brand also arrived in Tesco and is now one of my favourites EVER! I particularly like the schnitzel but all of them are excellent meat substitutes. The chicken and kebab ones have a good texture, realistic to trick meat eaters (I believe anyway, it has been 20 years since I went veggie!)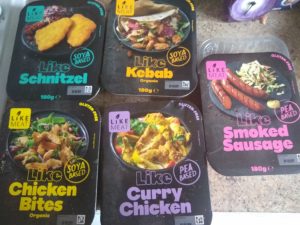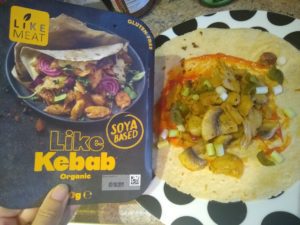 Also good are the Vegetarian Butcher for meat substitutes and Heck for sausages.
Chris found me these curry dishes from Ashoka at an independent shop near his work. The majority are vegan and gluten free. They are a really quick and easy meal option on their own but would also be good to add other vegetables, tofu or vegan 'meat' to bulk out.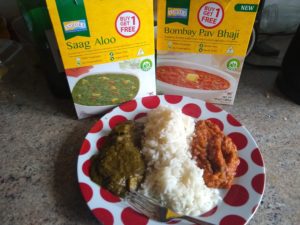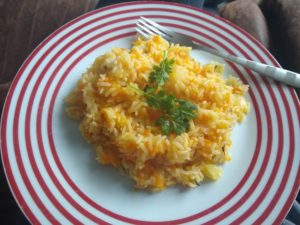 Chris knocked up this quick garlic mushroom sauce which he used on toast but I had on gluten free pasta. Very tasty and helped keep vampires away at Halloween!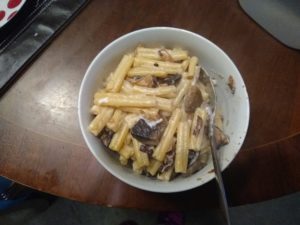 I made my first ever mug cake! I was sent a cup from Ginger Fox and followed the recipe included but left out the egg: wow! The cake was brilliant!

We have eaten out a few times this month. The soup and garlic bread at Zizzi in Stratford was absolutely superb and the pizza was tasty too with jackfruit pepperoni. Such a shame that the rest of the family were a little disappointed with their meals and the service was sloooooooow.
My first try of a pizza at Ask Italian (I usually go for pasta which always tastes great but leaves me hungry as I'm a pasta fiend and could eat double their portion size!) I could have done with less vegan cheese as it was quite claggy.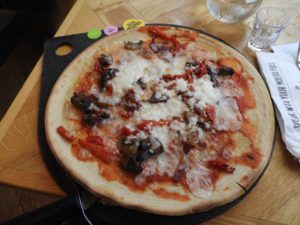 My final restaurant pizza of the month was Bella Italia, choose your own toppings. I was a bit underwhelmed by the distribution and quantity of the mushrooms and onions!