Having fallen in love with coriander this year (see my

mexican pasta salad

, and carrot and coriander soup), I wanted to make something hearty and quick so used the classic flavours to make this one pot rice dish.
So here is what you need:
2 large carrots
1 onion
400g rice
1 stock cube and 2 pints boiling water
2 table spoons fresh coriander plus a sprig per plate to be faffy and decorative 🙂

Instructions
Peel and grate the carrots, and chop the onion.
Fry the onion and carrot for 2-3 minutes until beginning to soften.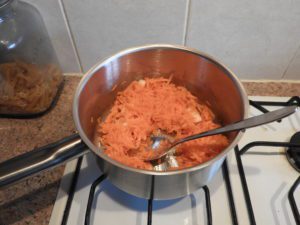 Add the rice and stir to coat in oil.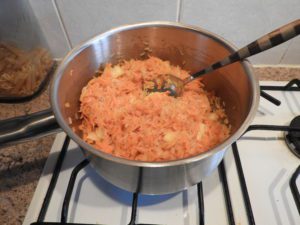 Add the stock cube made up with 2 pints of boiling water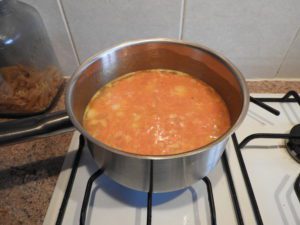 Bring to the boil, cover and simmer for 10 minutes, stirring occasionally.
Mix in the chopped coriander and continue to simmer until all the water has been absorbed and the rice is fully cooked (another 5-10 minutes depending on the type of rice.
This will require more frequently stirring at this stage, the alternative is to remove from the heat and allow it to steam cook for 15-20 minutes with the lid firmly closed.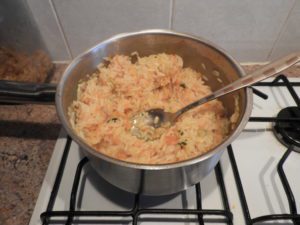 Plate up and decorate or 'garnish' for you posh culinary types then enjoy!