Sadly these are not real doughnuts but Zach was adamant they were!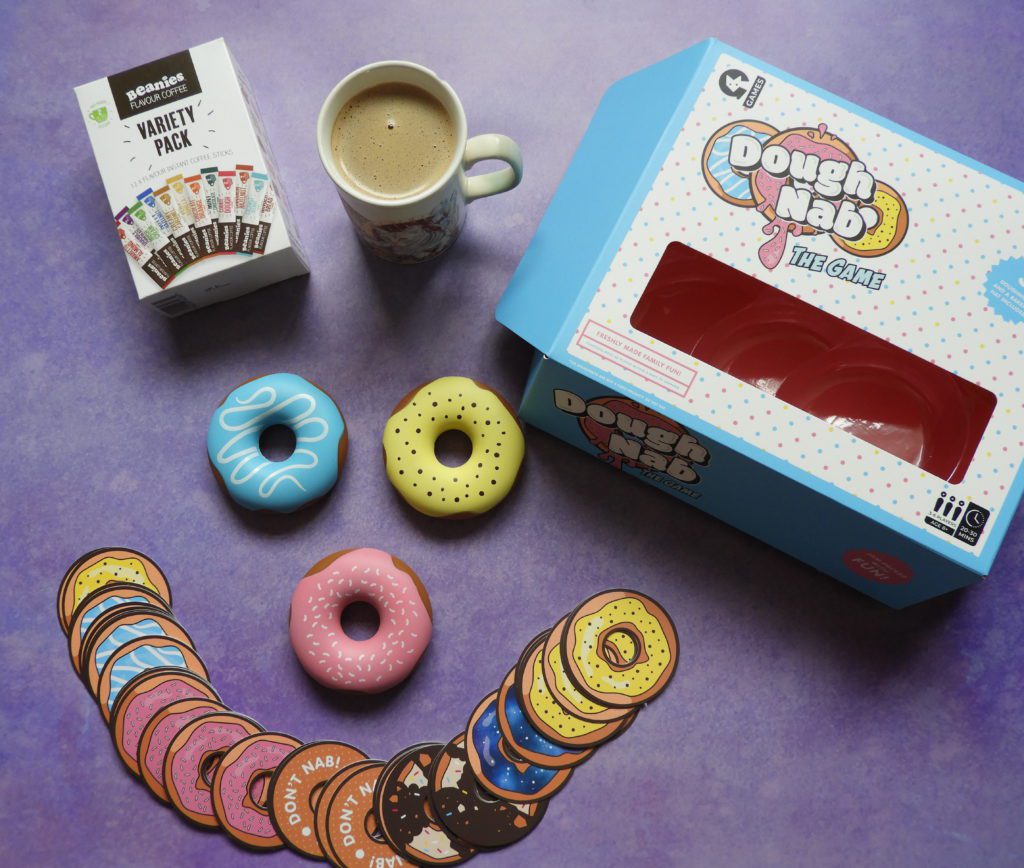 Instead they are the pieces in a fast paced grab game Dough Nab, and, after a few rounds of nabbing action, you are grateful they aren't real as they woud not be looking their best!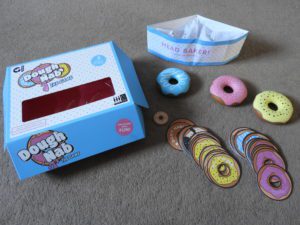 Dough Nab contains 3 plastic doughnuts and a pile of shaped cards, a turn taker to help keep track and a winner's hat to wear when you win a round.
The game is aimed at over 8s but Anya is 7 and was able to understand the rules and join in (Zach was happy to sit in the corner with a fake doughnut and leave us in peace!)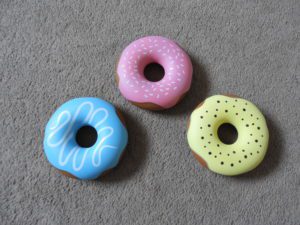 The game is aimed at 3 to 6 players, cards are shuffled and then distributed. The cards are turned over and if there are a matching set then nab that doughnut!
There are also special cards to shake things up a bit and increase the speed and tension in the round.
The fastest nab gets the head baker hat for the next round. Make sure you agree how many rounds, otherwise the kids might never let the game end!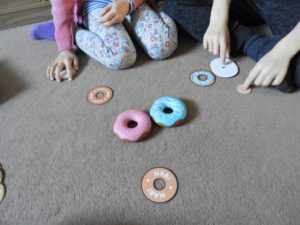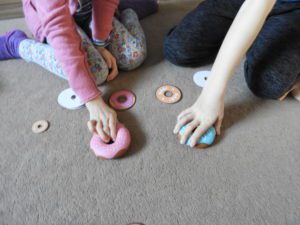 I played with Matthew and Anya so we removed one of the doughnuts and the associated cards, otherwise we all could have nabbed and therefore the round wouldn't have worked.
The rules are quick to learn and the rounds are speedy. This would be a great addition to family games night or to keep the whole family entertained during the school holidays.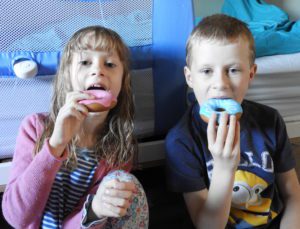 Dough Nab is available at Amazon and other retailers, with an rrp of £20.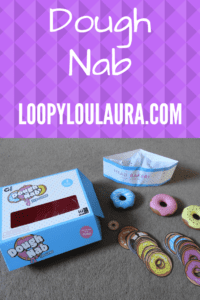 *We were sent this game for the purpose of this review