*I was sent these games for the purpose of this review. All opinions are photos are my own.
Turn your kids into detectives! Two new card games for children have been released by Foul Play to get their little grey cells working.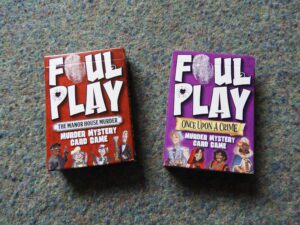 The original game is The Manor House Murder where Lord D'Arque has been killed and one of his servants is the culprit. Players need to gather clues and play against each other to figure out the killer and make an arrest. However, play is not that straightforward as there are two modes of play to choose from: good cop and bad cop. The latter makes you frame one of the suspects and let the true killer get away!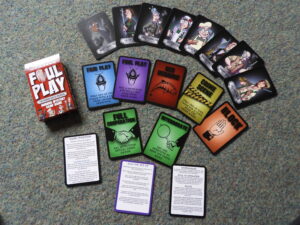 The games requires 2-5 players and I would advise having a bit of paper handy to note down clues and evidence as the card may be discarded or stolen. You play against each other using the action cards to beat your opponent as you both attempt to find the 3 evidence clues. Only when you have all 3 clues will you be able to work out which of the 8 suspects is the real killer.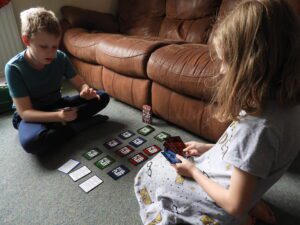 The newer version of the Foul Play game, Once Upon A Crime, has the instructions ordered which makes it a little easier to understand straightaway. I also like the fairytale setting for the newer game and just love the suspect pictures especially Goldilocks!
These games originally had a age rating of 14 plus as they deal with murder but this has now been reduced to ages 8 and over as there is nothing graphic. However, I feel that the rules and strategy required would be more suited to children aged 10.
More information can be found at the Foul Play game website.