I love long fingernails. I am super proud of myself for giving up biting them when I was 15 and after that I became somewhat famous for my long painted nails. Those days are gone as now I have the kids and housework so have to abandon my love of bright nail varnish. I have never tried false nails although I have bought some to try one day!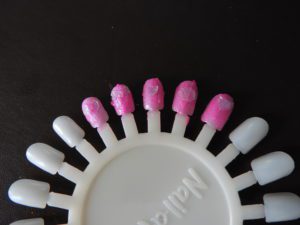 Anya has therefore tried something which I never have! Not only has she worn false nails but they were designed and created all by herself!
Nail-A-Peel features different colour gels that you can use to create any design you can imagine! As well as a gel base coat, you can create 3D designs to add to your nails. When you have tired of that particular creation, simply peel off the gel base and start again!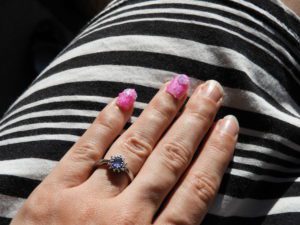 One of our tubes was almost dried out which was a shame as it was the purple one (my favourite colour!). The 3D shapes are a little fiddly so I'd advise adult supervision.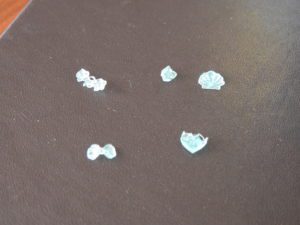 Anya is slightly younger than the age range this set is intended for. However, she was more than capable of getting on with her designs without me looking over her shoulder every few minutes. The nails vary in size on the wheel so can fit most nails sizes including my grown up ones!
Anya adored this set and could easily spend hours making her own designs. She was so proud of herself for completing the nails and got started straight away on another set for the other hand.
*We were given this set for the purpose of this review. All words, pictures and video are our own.