We are huge construction toy fans in this house so were interested to hear of a new range aiming to expand current building opportunities.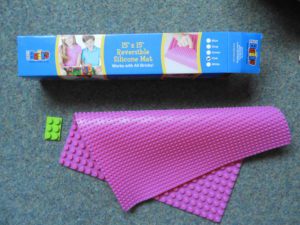 We were sent a double sided 15 square inch silicone mat from Strictly Briks to review. The mat rolls up to reduce storage space and is cleverly held together with a connector piece to stop it unrolling.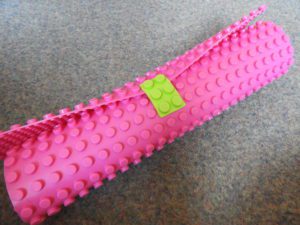 The mat can also be picked up and moved, again good for tidying, and the pieces did not fall off.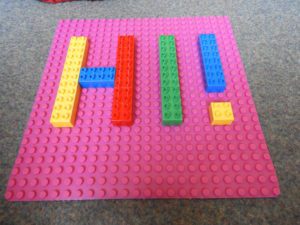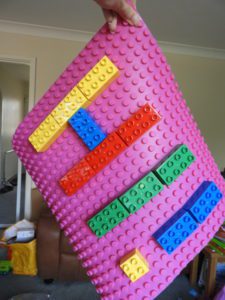 One side of the mat is compatible with Duplo sized pieces while the other is for regular Lego sized bricks. We have many types of bricks including Lego, Wilkoblox, MegaBlox and other non branded bricks and the mat is compatible with ALL of them!
We were kindly sent a box of classic big bricks from Strictly Briks as well and they are good quality in bright colours. Great for little hands and developing minds!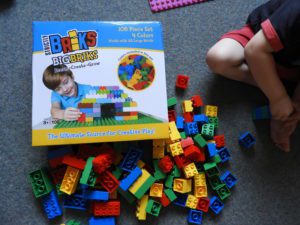 Zach set to work building a tower and the mat provided a good base so that it didn't fall over as it would if he'd built it on the carpet.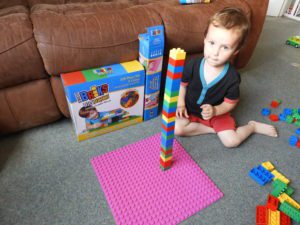 Matthew and Anya then took over construction and made a variety of structures before making a house using a mix of Strictly Briks and other bricks: quite an impressive build!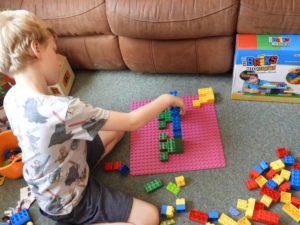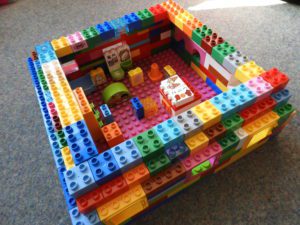 The Strictly Briks silicone matt is available from Amazon and comes in 3 colours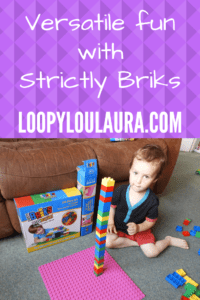 *We were sent the Strictly Briks mat and brick for the purpose of this review