Brighton has a special place in my heart (as I visited there several times for shopping and clubbing whilst at uni, and my little sister studied there and celebrated her 21st birthday) so I was delighted to head there this weekend for a vegan extravaganza!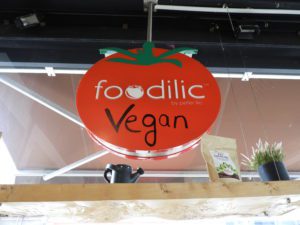 Our first stop on arrival in Brighton (and once we managed to escape the Churchill Square car park and shopping centre!) was Vegan Foodilic for a morning snack and, more importantly, coffee!
At least 4 types of alernative milk were available but we plumped for oat milk as we have found it the most suitable for drinking in hot beverages.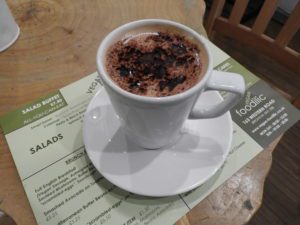 There were 4 types of raw cake to try and we opted for the chocolate and lemon varieties. All of them were gluten and wheat free.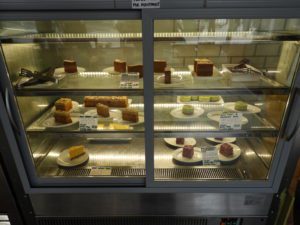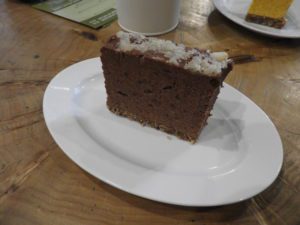 The salads were a revelation.
I confess I am not a big veg fan (ironic for a vegan!) and usually feel disappointed with salad options.
NOT at Vegan Foodilic! These were big and bold flavours with a whole variety of textures. Even the children were persuaded to give veg a chance!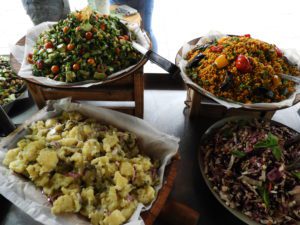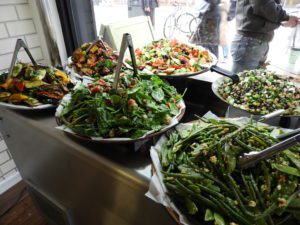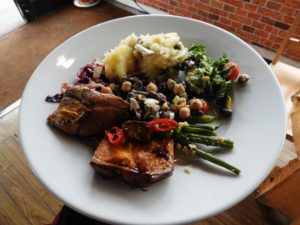 The mocha was super popular with the children. There were lots of delicious main meal options and, as soon as they are prepared with gluten free pasta, I'll be there trying them out! Plus, check out the fabulous wooden tables, chairs and stools 🙂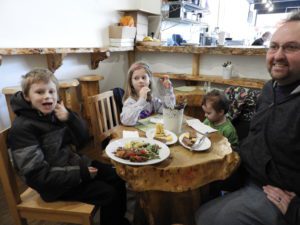 Feeling full up and re-energised we headed to VegFestUK (blog post coming soon…)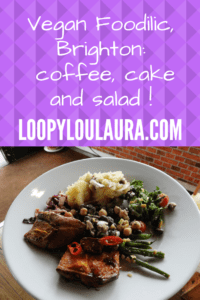 *We were invited to visit Vegan Foodilic for the purpose of this review. All opinions and photos are our own.