I have missed my Indian takeaways since becoming a vegan so I jumped at the chance of not just a curry but a fine dining experience!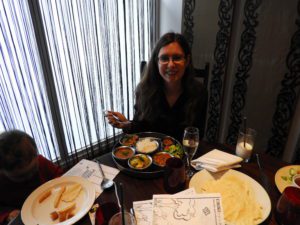 ERIKI is situated within the Crowne Plaza Hotel near Heathrow, a place I have driven past many times as it is close to where my grandparents lived and is even where my parents had their first date!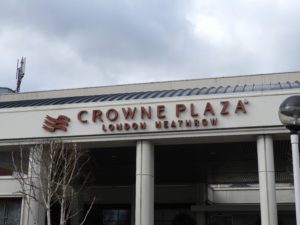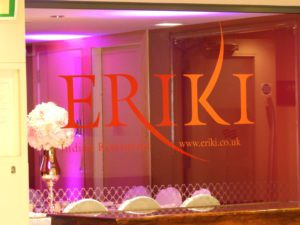 We were warmly welcomed by the staff and assisted with getting a high chair for Zach. The children were given a menu and colouring sheet which could be made into a hat!

I treated myself to a cheeky lunchtime Prosecco 🙂
The children's food arrived first to keep them occupied which is a brilliant thing for parents! We did have to share our poppadoms though…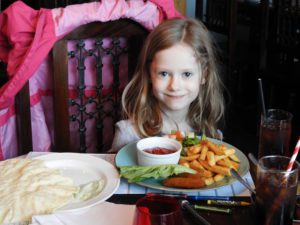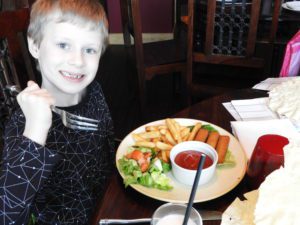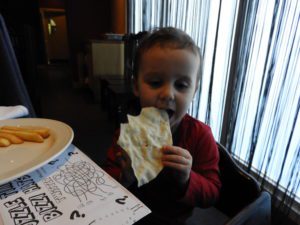 Chris chose the non veg thali which consisted of Chicken Jalferizi, Lamb Rogan Josh, Fish fry and
Tadka Dhal served with rice, salad and bread. Chris was seriously impressed, particularly by the fish which is not something he'd tried before.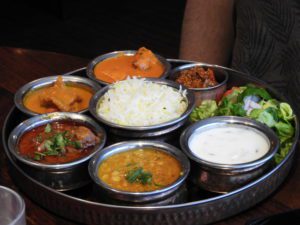 The vegan gluten/wheat free thali was Dhum Aloo, Veg curry, Bhindi fry and Tadka Dhal with salad and rice. The food was beautifully cooked and it was impossible for me to pick a favourite!

There was plenty of spice and some heat in the dishes. I love the idea of a thali for being able to try various dishes and experience a range of flavours and textures.
I was too full for pudding so the children enjoyed my fruit salad as well as their ice cream! Chris has Gulab Jamun which I hadn't heard of before but he had eaten previously (they are sweet dough balls).
ERIKI has three brilliant options for Mother's Day: a bottomless Prosecco thali brunch, an afternoon Indian tea, and a roast dinner with an Indian twist (including a vegan jackfruit option!)
We were made to feel comfortable from the moment we arrived and the food was absolutely delicious. I was so pleased to feel welcome as a vegan with a wheat allergy and there was no awkwardness about ordering our food. I was disappointed that the children didn't order Indian food (they can never resist fish fillet fingers!) but they did sample plenty of our curries!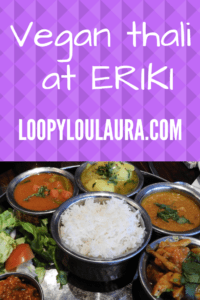 *We were given a complimentary meal for the purpose of this review. All opinions and pictures are my own.