We keep the tradition that stockings contain small presents. This is what my parents and Chris' both did: they wanted the credit for the big pressies and I can totally understand that after working hard all year to provide gifts that they will love.
I think it is also more socially responsible as some children might be heartbroken to receive a smaller gift when their friend receives a bike, for example.
Father Christmas doesn't have time for wrapping, despite what it seen in films!
Blind bags are perfect stocking fillers. I don't remember them being around at all when I was a child but there are My Little Pony, Thomas Minis, Playmobil and Lego so something for everyone!
Chocolate coins seems to feature every year. As do Mr Men and Little Miss books (but won't be making an appearance this year, I've just realised!)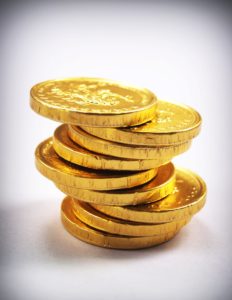 Many shops such as The Works and Wilko have a pocket money range of toys which are just perfect. Stationery is also a way to get your children's favourite brands without breaking the bank or making the stocking huge.
I imagine that things change when the children become slightly older. Perhaps some toiletries and more deluxe chocolates will be included. What do you think?