I've previously described our Christmas tradition of putting the decorations up around my dad's birthday in mid December and then they would be taken down on Epiphany which was his sister's birthday, a tradition from their own childhood.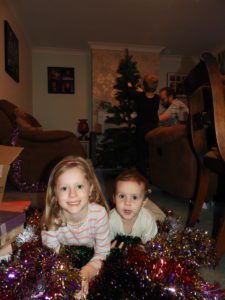 We have started our own tradition of a night time walk to look at the local Christmas lights.
We don't have turkey as no one really likes it that much in our family, and obviously I'm vegetarian!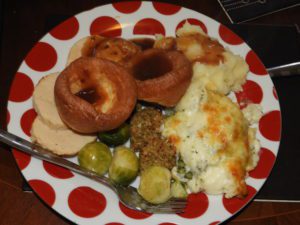 Stockings are opened first thing in the morning and the rest of the presents wait until family guests have arrived (usually around 10am)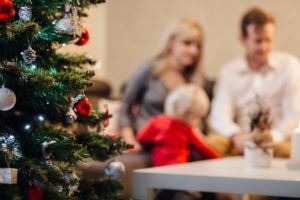 We had planned to alternate visiting parents but we actually prefer having everyone to us. Various things mean we usually see both: my mother in law is coming to stay this Christmas and my parents are at my sister's for lunch then will come for the afternoon and tea.
A roaring fire for Christmas Eve and Christmas Day! I wasn't too bothered by having a real fire when we were looking at houses but now I LOVE it!
Homemade mince pies.

What Christmas traditions do you keep?