Blogging can be a lonely business. Luckily, much that I blog about revolves around my family and obviously I spend a lot of time with them!
But working from home means that I miss out on the banter of colleagues, and just generally chatting about work, exchanging ideas and having a support network.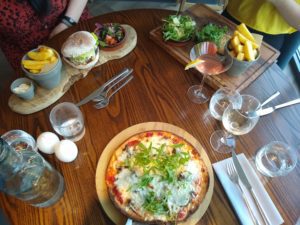 Also luckily, bloggers are a friendly bunch and there are some fab ones that live locally and arrange meet ups: Lush, The Body Shop and Chocolate for Chocoholics workshop to name a few! Whilst I love big events such as

Blog On
,

it is the local events that are my favourites as they are easier to travel to and there are familiar faces that I now count as friends (hello to Dawn and Amelia).

So this week, after a manic day at work, with a manic weekend ahead, I travelled the 45 minutes to Winchester to enjoy a tasty meal at The Odyssey which has newly opened at the Holiday Inn.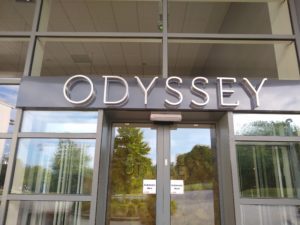 I had researched the restaurant beforehand and passed on details of my dietary requirements so that they were prepared for my awkwardness.

The lovely thing about dining with other bloggers is that we feel a lot less self-conscious about taking photos of food 🙂
For a starter I had a tomato and vegan cheese salad. I had no idea that tomatoes could have such different  flavours.

My main course was a garlic wild mushroom gluten free pizza. The base was good and the garlicky mushrooms were delicious. I have a problem with melted vegan cheese as I really don't like the consistency but this is my personal taste and didn't spoil the overall effect of the pizza. I also had chips which were fab-u-lous (and I AM a connoisseur)!
I opted for the mango and lime sorbet for pudding which was really refreshing.

Happily for parents, there is a children's menu. Happily for parents, there are cocktails, mocktails and a full wine list as well as coffees.
The hotel and restaurant are right next door to the science centre so convenient for tourists and families.

There is a spa opening on the site soon: very exciting…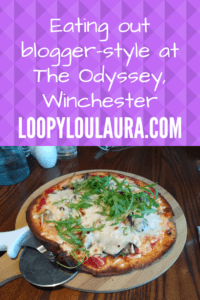 *We received a complimentary meal but there was no expectation of a blog post or social media coverage