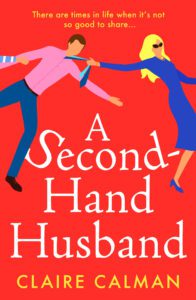 Newlyweds Natalie and Carl have been hoping to move out of London to be nearer Carl's children in Kent. But Nat is horrified when Carl buys a house at auction without her even seeing it. Her first impression of the house is not positive: half roofless and a dingy interior (and how many spiders it has!) Not only that but it is also exceedingly close to her husband's ex wife Antonia…
A Second Hand Husband is written in a really down to earth way, almost a chatty fashion, through Nat's first person narrative. I immediately liked her and found that she was plagued with the self doubts that I recognise in myself!
Nat is a lovely lead character, self deprecating and believably human. She feels inferior in comparison with the effortlessly composed Antonia. I was desperate for her to develop the confidence to hold her own in the marriage. She then needs to battle to assert herself in her new community, only to find that Antionia rules the roost there as well!
My feelings towards Carl are much more mixed. Again, I think the author has done a great job of making him human. He is older than Nat and been married before so has a confidence and wealth of experience that he uses to get his own way.
Nat and Carl had a whirlwind romance and are still adjusting to life together. I felt really torn about the house situation as I can understand both viewpoints. The house is in an ideal location and has many of the attributes that they have been looking for. But to make such a huge decision is totally out of order in my opinion.
A Second Hand Husband is a gentle and funny novel about the twists and turns in relationships and also finding your own worth. The tone of the book is light hearted and amusing, with a warmth from the genuine-seeming characters.
A Second-Hand Husband
Natalie and Carl are newlyweds, but the honeymoon period is over already.
Carl has just announced he has bought their first home at auction without telling Natalie where it is, never mind showing her a picture of it.
Natalie is horrified to discover that the dream home is in Little Wyford, mere minutes away from Carl's ex-wife Antonia. And to make matters worse, Antonia's palatial country mansion has a fully-functioning roof (and a heated swimming pool!), unlike the ramshackle cottage Carl has bought for them…
Antonia is Little Wyford's Queen Bee, mistress of the book club, organiser of the Christmas Fair and leader of the ladies-who-lunch. No matter how hard she tries, Natalie just doesn't fit in, and when Antonia insists on referring to Carl as 'Our Husband', Natalie's dreams of happily-ever-after take another nose dive.
Second-hand furniture has much to recommend it, especially when doing up a country cottage, second-hand clothes can be ever-so chic, but second-hand husbands are proving to be a very bad idea indeed… Can Natalie ever escape the label of Wife Number Two or is she destined to share her husband forever?
Hilariously funny, wickedly witty, but with a heart of gold and a warmth and wisdom that are all its own, A Second-Hand Husband is Claire Calman's tour de force.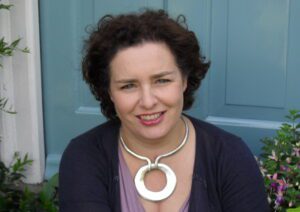 Author Bio:
Claire Calman is a writer and broadcaster known for her novels that combine wit and pathos, including the bestseller Love is a Four-Letter Word. She has appeared on BBC Radio 4's Woman's Hour and Loose Ends. Her first book for Boldwood was published in June 2020.

Social Media Links