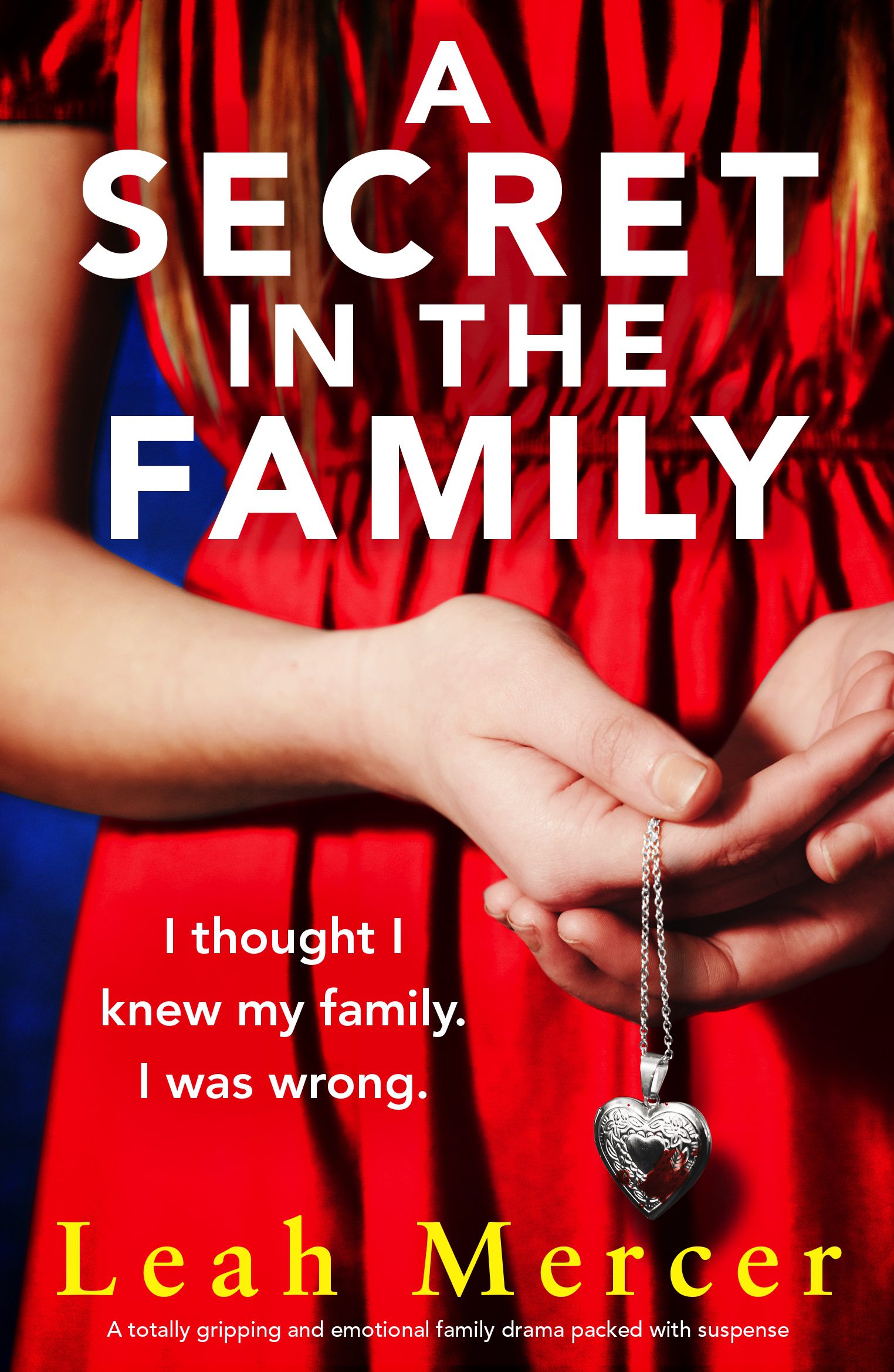 Rachel heads to her childhood home to care for her mother in her last days. They have a strained relationship and Rachel blames herself for the death of her father. But a shocking discovery in the basement threatens to destroy the remnants of the family…
A Secret in the Family is a domestic drama, psychological thriller and murder mystery all wrapped into one, set in the UK.
Rachel has been deeply unhappy for a long time. She feels responsible for her dad's death and this has caused a distance to develop between her and her mother and sister. This felt really raw and well described, vividly brought to life by the narrative. Now with a terminal diagnosis for her mum, she feels that this is her last chance to rekindle a loving family relationship. These plans are threatened by revelations from the past which Rachel needs to confront.
The book is written from two timelines, one in the present day and one in 1986. The connection was fairly obvious but I enjoyed seeing how the two plotlines played out. There is plenty of emotion as Rachel's family deal with a terminal diagnosis but also the mysterious death. Added to this is the guilt that Rachel has felt for year and the heartache at her estrangement from her sister and mother. Meanwhile Sam in the past is dealing with loneliness and single parenthood.
A Secret in the Family is an emotive book which maintained my interest in the characters and plot.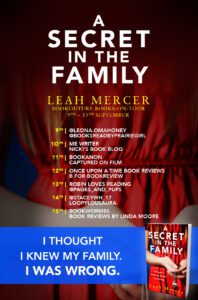 Media Pack
 
Author:     LEAH MERCER

Book:      A SECRET IN THE FAMILY
 
Publication Day:  SEPTEMBER 9TH 2022 
 
Buy link(s)
Description:
 
Rachel sat at the kitchen table, trying to take everything in. She still couldn't believe what her father had done. Clutching a faded photograph and a necklace in her hands, all she knew was that in her mother's final days, she would do anything to protect her.

The call came on a seemingly ordinary day. But as soon as Rachel heard the pain in her sister's voice, she had to face the fact that life as she knew it was about to be shattered: "It's mum. She's not well. She doesn't have much time."

Though her heart breaks to leave her husband and children behind, Rachel knows the right thing is to return home to care for her mother Janet. Their relationship has been strained for years. This may be the last chance for them both to heal.

Walking up to the front gate of her childhood home, Rachel is overwhelmed with memories: of hazy summers playing with her sister, of laughter ringing through the house, of the accident which cost their father his life. After that day, Rachel's relationship with her mother changed forever.

Rachel has never forgiven herself for what happened and it is clear Janet hasn't either. Determined to make amends, Rachel begins to get her mother's house in order. But hidden in the cellar, Rachel unearths a devastating secret. A faded photograph and a tarnished necklace are the only clues to unravelling a secret that should have remained hidden.

Can Rachel unravel the mystery when it has the power to destroy her family? And when she finally discovers the truth, will it destroy everything she has ever known?

A completely addictive and heartwrenching story about deception and the secrets that lie behind a seemingly ordinary family. Perfect for fans of Liane Moriarty, Barbara O'Neal and The Silent Daughter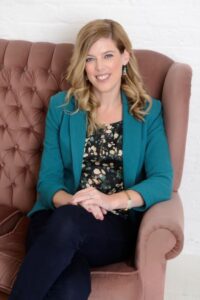 Author Bio:
Leah Mercer was born in Halifax, Nova Scotia, on the east coast of Canada. Her first ambition was to be a journalist, but after completing a master's in journalism, she soon realised she preferred anything other than reporting the news. After trying her hand at public relations, teaching and recruitment in various countries around the world, she finally settled in London and returned to writing… fiction, this time. Her first two novels, Who We Were Before and The Man I Thought You Were, were shortlisted at the UK's Romantic Novelists' Association Awards. Leah loves books, running and visiting historic houses with her husband and their son.

Author Social Media Links