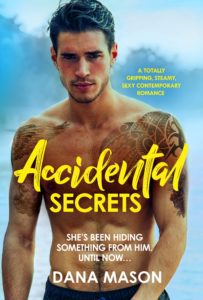 I had super high expectations of the latest book from Dana Mason having LOVED the previous one. Good news: it is just as good as the last one, yay!
As I stated in my review of Accidental Lies, I had judged that book by its cover and thought that the plot would be shallow and physical. Once again, this was completely wrong.
Fourteen years ago Rachel and Mike were devoted to each other, planning college together and a future in each other's arms. But then Rachel became pregnant and her toxic mother threatened to destroy Mike's life with lies. To protect the boy she loved and her unborn child, Rachel agreed to leave without speaking to him again.
In the present day, Raegan is desperate to discover the truth about her father. She searches through her mother's belongings and finds a name then uses Google and social media to locate him in their own home town.
In the meantime, Rachel and Mike meet unexpectedly and the attraction is still instant, their love rekindled. Have too many years and secrets destroyed their potential for happiness…?
The narrative is split between the three perspectives of Rachel, Raegan and Mike. This allows us to gain insight into their actions and develop a personal association with each character.
The path to true love is often bumpy and Rachel and MIke's relationship has certainly had its problems. Drama, romance and triumph against adversity are all wrapped up in Accidental Secrets, steamy but with a solid centre of love radiating throughout.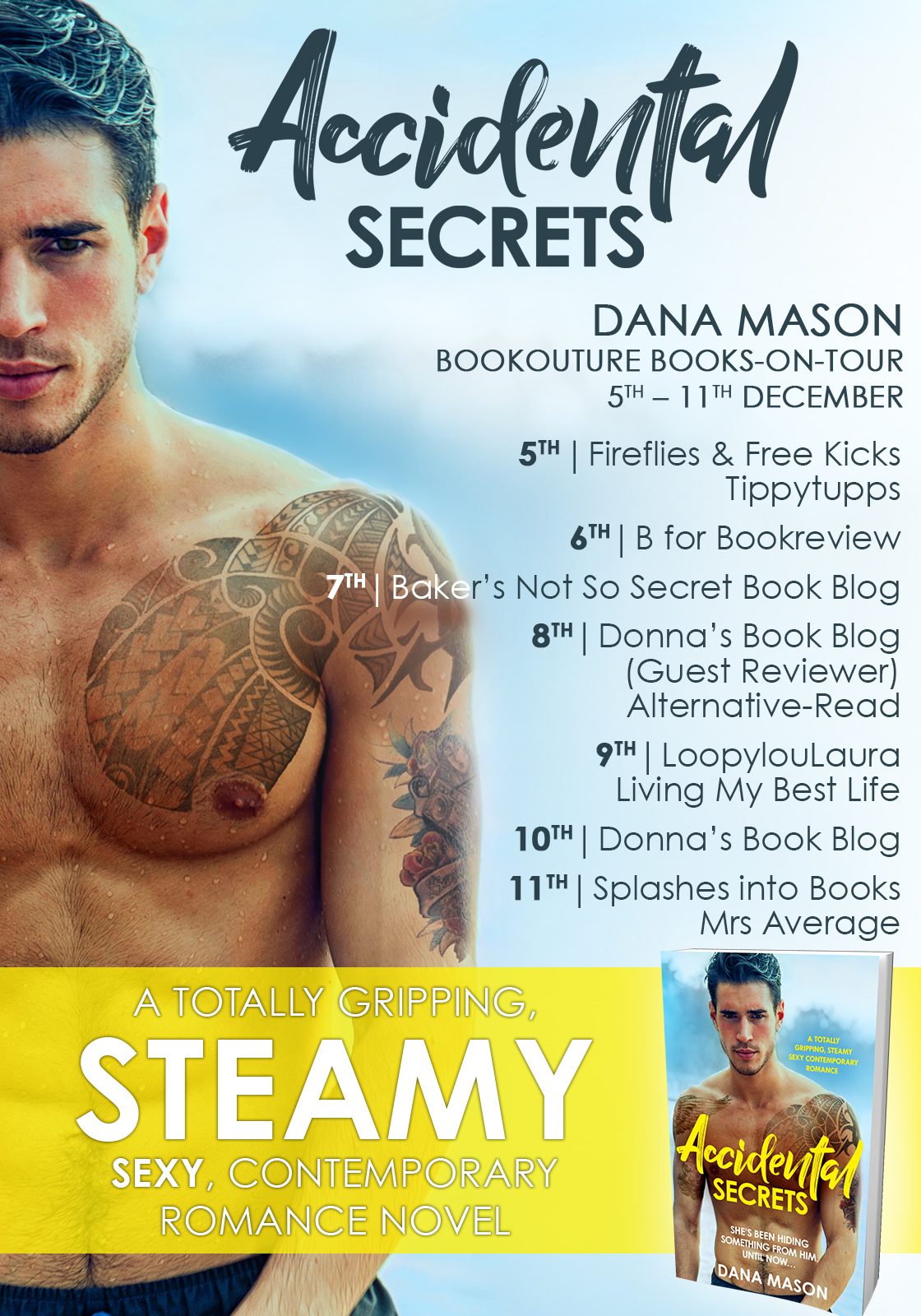 Media Kit:
Title: Accidental Secrets     
Author: Dana Mason   
Publication Day: 05/12/19
Buy Links:
Description:
She's been hiding something from him. Until now…
Her
He was my childhood sweetheart.
Then it all went wrong and my mom tore us apart.
Ever since then I've kept my secret.
I haven't had a choice.
Fourteen years later, just thinking about him makes my stomach flip.
I still remember his citrus smell, the way he used to gently hold my hand.
And then… It turns out he's living in the same damn town.
But he's not the Mike I remember.
He's dark and dangerous, covered in ink.
He's completely and utterly mouth-watering.
His whiskey-colored eyes blaze as he catches sight of me.
And it's just a matter of time before he finds out the truth…
The question is, will he forgive me?
Him
She was my ride or die.
And she left without even saying goodbye.
Left me with nothing but a broken heart.
Since then, I've struggled to get close to anyone.
It's pathetic – who else clings to their high-school love?
And then, all these years later, I see her.
But Rachel's not how I remember.
Her wavy, raven hair frames her sexy sea-blue eyes.
Her perfect hourglass figure has curves in all the right places.
She's pin-up girl hot. And I refuse to let her get away this time.
Next thing, we're in suite 108.
I'm unbuttoning her blouse, tasting every inch of her.
She's screaming in pleasure.
She's begging for more.
Everything's perfect.
Except for one thing…
She's hiding one hell of a secret.
And when I find out what it is, do I have it in me to forgive her?
Or will I be the one walking away without a goodbye this time?
This is a full-length, standalone romance with some hot-under-the-collar action, no cheating and a guaranteed HEA. For fans of R.S Grey, Whitney G. and Vi Keeland, Accidental Secrets features a sexy, tattooed alpha and a steamy second-chance love story that will have you totally addicted!


Author Bio:
Dana Mason started writing about ten years ago after being overwhelmed by a story that wouldn't let her sleep until she wrote it down. The story, Dangerous Embrace, was published in 2012 and won Best Mystery/Suspense from eFestival of Words Best of Independent eBook Awards in 2014. Dangerous Embrace is the first book in her Embrace Series. The second book in the series, Precious Embrace, was Runner-Up for Best Hero from eFestival of Words Best of Independent eBook Awards that same year. Her third book, Broken Embrace, was awarded Best Indie Book in 2015 in the Romance Category.
Dana loves turning your worst nightmares into happy endings. She lives in Northern California with her husband, children, and her writing companion and mighty protector, Mia the Chihuahua.
Author Social Media Links: