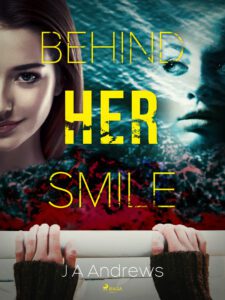 TRIGGER WARNING: this book contains suicide
Grace is recovering from the trauma of a car accident and goes on a cruise without her husband Cameron and their children. Her companion on the cruise is her husband's assistant who she suspects may be having an affair with Cameron…
Behind Her Smile is a very intense psychological thriller. It is written mainly in the present day with odd chapters from the recent past.
Grace is all set to enjoy some recovery time aboard a cruise ship and I was hugely jealous of her to start with! But strange things soon begin to happen which make Grace doubt herself, her family and her friends. I wasn't envious for long when the dream cruise turns into a nightmare…
The book is written using Grace's first person perspective so we see and feel her confusion as she experiences it. This makes events very dramatic as we understand her feelings of insecurity as well as her fears for her safety. The author is male but I felt he wrote Grace's character convincingly with such a good insight into most women's mindset of precarious confidence.
I did find myself confused but I was utterly swept along in the plot and Grace's bewildered state of mind. Things simply do not add up creating an intriguing mystery. I had plenty of theories about what was happening and enjoyed seeing if I was right (and one of my many solutions was correct but no spoilers!)
Behind Her Smile is baffling and intense but hugely enjoyable.

Behind Her Smile
There are two sides to every story…
Grace Thomas and her husband Cameron live busy urban lifestyles and decided to take a short break away in the countryside to reconnect as a family with their two children. Suspecting her husband of having an affair, the trip is ruined when Cameron's personal assistant Chantelle, arrives unannounced with some devastating news. Chantelle appears to be everywhere Grace turns, and her instincts can't all be wrong.
Not only does Chantelle resemble Grace, It soon becomes clear that she is desperate for Cameron's attention, but at what lengths would she go to get it?
Determined to save her marriage, Grace begins to unravel all the secrets in her relationship by scrutinising the clues. Chantelle is always in the background, but behind her smile is a dangerous lie that has devastating consequences for everyone.

Purchase Links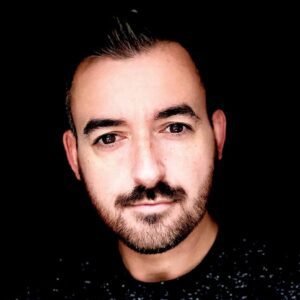 Author Bio – JA Andrews is from Devon in the UK and the author of gripping twisty psychological thrillers. As well as writing fiction, he enjoys reading a mix of genres, watching reality TV and spending time with family and friends. He is a member of the Crime Writers Association and is often plotting his next novel…