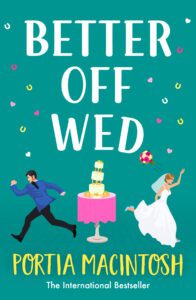 Liv says yes when her boyfriend Teddy proposes. But straight away she has doubts. Things fast forward quickly as they have to have the wedding within weeks before the family wedding venue closes forever. She heads to the coast to start planning the wedding with her family. Is Liv making the right choice marrying Teddy or will she find happiness by the sea…?
Better Off Wed is a warm and uplifting romantic comedy set on the Cornish coast.
Liv is a comedian and ghostwriter but dreams of writing her own book one day. She has been dating Teddy for almost a year and is delighted when he proposes. However, he is a workaholic for his family business and it is clear from the start the pair are not compatible!
There is only one place Liv would ever get married: a barn in Cornwall which was built by her ancestor. However, she discovers that the venue is closing down and there is one date left so they book it quickly (for a double wedding with her brother and his annoying fiancee!) But as she moves to the venue with her family, Teddy is nowhere to be seen. Liv meets Hugo who helps her with the wedding preparations that Teddy should have been doing.
I loved the jokes dotted throughout the book, especially the cheesy ones 🙂 . There is a beautiful warmth to the tone of the book and the style of writing is easy to read. I liked Liv's character but wanted to shout at her for not standing up for herself. There are lots of characters who are the kind of people we love to hate so we side with Liv even more. The outcome of the plot is entirely predictable and the twist was easy to spot, but I enjoyed seeing how events played out.
Better Off Wed is a warm and wonderful romantic comedy.

Better Off Wed
Save the date…!
Olivia can't believe it when her boyfriend, Teddy, proposes out of the blue. She loves him (of course she does!) BUT it does seem sudden, especially when they don't even live together yet…
There is only one place that Olivia has ever wanted to get married – a gorgeous venue on the Cornish coast, built by her grandfather. The problem is they only have one date available – and it's only a few weeks away! Olivia isn't so sure about rushing but Teddy jumps at the chance to be married within the month.
Thrown into a whirlwind of wedding planning, alarm bells start to ring for Olivia. Are they doing this for the right reasons? Why is Teddy in such a rush? And when he fails to help with any part of the preparations, Olivia must find help elsewhere, with unexpected results…
As the countdown begins, will the wedding go ahead? Or will Olivia find that her future happiness lies elsewhere…?

Author Bio –
Portia MacIntosh is the bestselling author of over 20 romantic comedy novels. From disastrous dates to destination weddings, Portia's romcoms are the perfect way to escape from day to day life, visiting sunny beaches in the summer and snowy villages at Christmas time. Whether it's southern Italy or the Yorkshire coast, Portia's stories are the holiday you're craving, conveniently packed in between the pages.
Formerly a journalist, Portia has left the city, swapping the music biz for the moors, to live the (not so) quiet life with her husband and her dog in Yorkshire.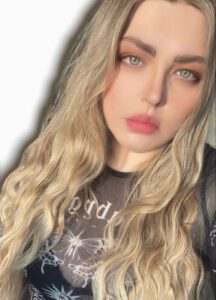 Social Media Links –