Trigger warning: book contains sexual exploitation and trafficking of children
Ramona is adjusting to life as a widow but her heart yearns for the man who left her years ago. Nate Ferguson has never forgotten his first love and is estranged from his family but now is the time to reconnect. Both families are embroiled in a law suit which erupts into violence and even murder…
Between Fracture Lines is a book with an intricate plot, characters with complicated personal and professional lives, and a whole heap of entertainment.
This is the second book in the series and I would advise starting with the first, Beneath Bedrock, which I have not read. I found myself a little confused at first as I appeared to have been dropped into a middle of a plot. It took me some time to get my head around the multitude of characters, many of whom have nicknames. By halfway through, I had everyone straight in my head but I think a list of characters and their connections, or a summary of the first book, might be handy.
There is a lot of action and drama for the characters, and even murder as things turn nasty. I didn't realise until we met Ramona's children that she is in fact an older woman, perhaps in her 50s. This really made me appreciate the book in a diferent way as this age group is often under represented in books. Ramona and Nate still have issues, passion and individuality which makes them feel more realistic.
There are strong themes about the endurance of love, forgiveness and the impact of business on personal lives. The writing has a natural feel to it, especially the dialogue which brings the characters to life.
Between Fracture Lines is an enjoyable family saga as well as a high octane action novel but I would advise reading the books in order.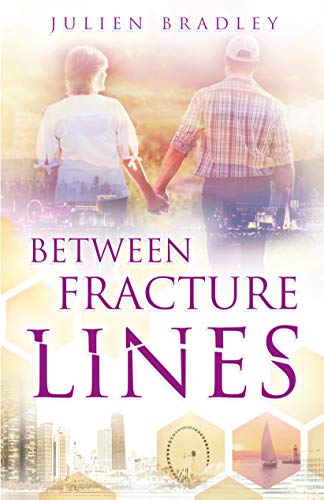 Between the Lines book blurb
Ramona Strong is besieged from all sides, still grieving the disappearance of her estranged business partner and lover Nate Ferguso. She's also fighting those who want to claim her land and dealing with her feelings for John Finch, a rival attorney looking to take her down in court–and to find a way into her affections.
Meanwhile, Nate is struggling to piece his life back together, desperately trying to figure out how to win Ramona back. But his old rock star friends have other ideas, ones that could potentially land Nate in deep, deep trouble.
Separated by half a continent, Ramona and Nate must overcome their differences to defend themselves and their loved ones from business rivals, hired guns–and maybe something even more sinister.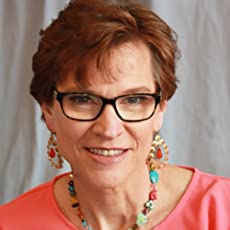 About the author: Julien Bradley
Indie author, and veteran nurse Julien Bradley, portrays an honest look into the lives of ordinary people, weaving the culmination of real human stories to create an organic adult fiction romance. Infused with contemporary issues, her debut novel Beneath the Bedrock is set during the North Dakota oil boom of 2013. She aims to elevate the under-represented voice of woman over 50, and breathes life into the unexpected depth of the "normal" day to day.