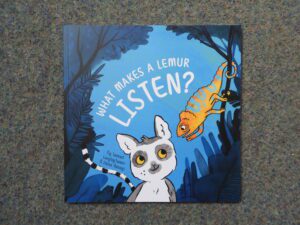 What Makes A Lemur Listen? is a children's picture book written by Samuel Langley-Swain and illustrated by Helena Panayi.
Young lemur Maki is not keen on listening to his mum. Sound familiar?! With 3 children of my own, I saw our family in this straight away! The problem of wanting to be grown up but still needing an adult's guidance resally resonated with me 🙂
For children, this is a lovely book about a little lemur going on an adventure and striking out on his own. But he isn't alone: there is someone who is keeping an eye on him and knows that adults have children's best interests at heart so we should follow their advice.
The illustrations are really lovely and it is fun to spot the chameleon in the pictures as Maki remains unaware of her presence. The dangers are also apparent and the pictures show Maki's narrow escapes.
What Makes a Lemur Listen is a sweet book that can appeal to parents and children as we can both identify with the characters and narrative.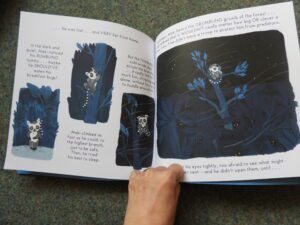 Book blurb:
'Just like all ring-tailed lemurs, Maki liked to bathe in the sun and huddle under the moon. BUT one thing Maki DIDN'T like to do, was LISTEN!'
Join Maki on his adventures through the Madagascan forest, where things may not be as they seem. Can clever chameleon, Sofina, help Maki to listen when it matters the most?
For children, this charming story is about a loveable lemur who learns to listen. For adults, the text explores neurodiverity, demand avoidance & alternative parenting styles.