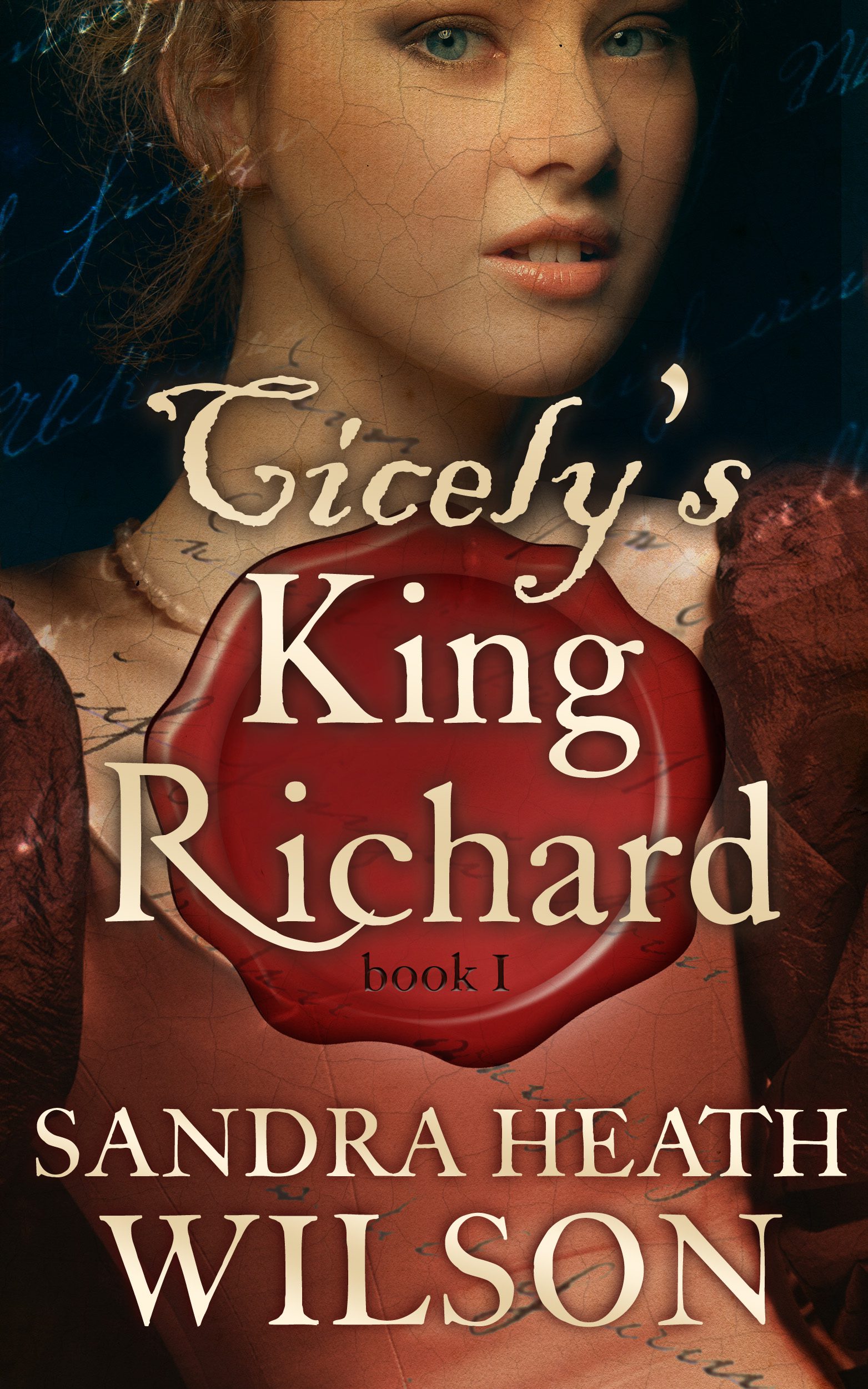 Cicely Plantagenet, daughter of the recently deceased Edward IV and sister to the new boy king Edward V, is hiding away in sanctuary with her mother and sisters.
The Wars of the Roses have been simmering away for almost 30 years and England needs a strong king to unite the country. Richard, Duke of Gloucester discovers that his late brother's marriage was bigamous, making Edward V and his siblings illegitimate, therefore he proclaims himself king.
But Henry Tudor, the Lancastrian hopeful for the throne, is detemined to invade and marry Cicely's sister Elizabeth (Bess) of York or maybe even Cicely herself…
I LOVE historical fiction and, as the holder of a history degree, I love to fall into the past. Cicely's King Richard by Sandra Heath Wilson is a wonderful tale of love and duty but also incest and politics.
Cicely Plantagenet is portrayed as a young woman fighting for position in society. She begins the book as a princess but ends up being declared illegitimate. Her royal blood makes her a threat to the throne but she always plays second fiddle to her brothers and older sister. As with other high status women of the period, marriage is a political matter rather than a love match.
The developing love between Cicely and Richard is well thought out but not at all realistic. Richard is portrayed as a highly moral man which makes his choice to pursue his niece unlikely. I would have preferred Cicely to stay true to Richard's son John as that would have been more believable for me but less dramatic. The incest is a little distasteful by both modern and medieval standards.
I felt that the intrigues and court life were based firmly on real events, and enjoyed the machinations of Lady Margaret Beaufort on behalf of her Tudor son. The mystery of the Princes in the Tower is also explored, a subject that has been frequently questioned by historians but is given a fresh and credible explanation in this book.
The important point to remember is that it is FICTION even though the characters are all real people that lived in the fifteenth century. The author makes the point at the end that she has imagined the relationships and character development for the purpose of entertaining the reader, and she certainly managed to achieve that with me.
Cicely's King Richard ends with Henry VII taking the throne and I hope to read the sequels in order to complete Cicely's story.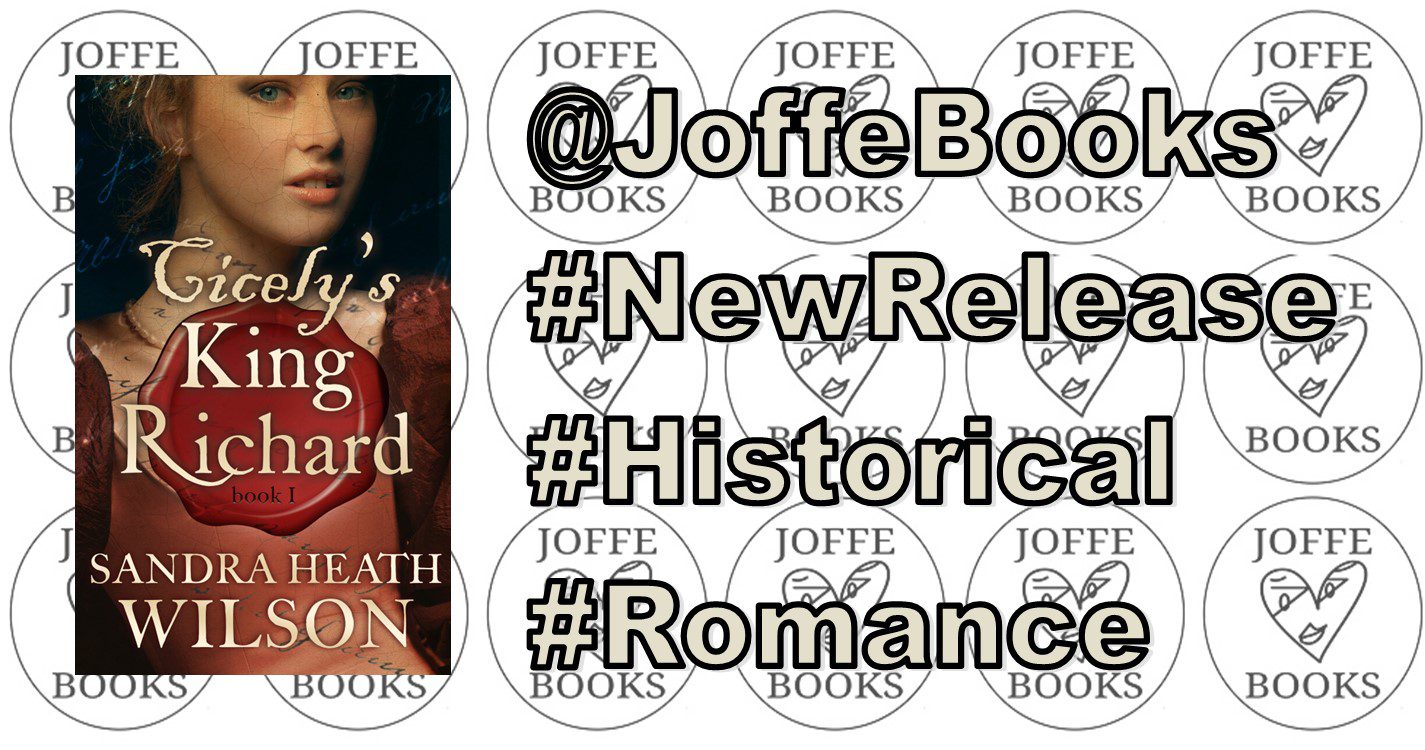 CICELY'S KING RICHARD a captivating historical romance of forbidden Tudor love (Cicely Plantagenet Book 1)
SUMPTUOUS, GRIPPING HISTORICAL DRAMA
"A passionate and atmospheric read." Aroha
The thrilling story of the Plantagenet princess who cast aside family loyalties and fell in love with King Richard III – and into his bed.
WHAT IF ENGLAND'S "WICKED" KING WAS YOUR UNCLE?
1483, the English court. Lady Cicely Plantagenet is mourning the death of her father. But the spirited princess soon finds herself ensnared in a web of court intrigue as the houses of York and Lancaster fight their War of the Roses.
Her uncle King Richard III, dark-haired and brooding, declares Cicely's two young brothers are no longer heirs to the throne.
Cicely watches helplessly as he confines the boys to the Tower of London and claims the throne for himself.
BUT THE THRONE ISN'T THE ONLY THING RICHARD III LAYS CLAIM TO.
The Plantagenet princess hardly knows her uncle. She should hate him for what he's done to her family. But in spite of herself, she is drawn to this powerful and charismatic man.
Against all her better judgement, smouldering ardour ignites dormant desires and Cicely and Richard become lovers.
Before long, their relationship evolves into an all-consuming passion. A forbidden love that will put them both in mortal danger.
IS ALL FAIR IN LOVE AND WAR?
Meet CICELY PLANTAGENET, a witty, compassionate princess on the verge of womanhood. Betrothed as a child to the future James IV of Scotland, Cicely was thought to be destined to unite the crowns of England and Scotland. Instead she is destined to follow her heart, wherever it leads.
SANDRA HEATH WILSON weaves impeccable research and effortless story-telling to bring alive Cicely's tumultuous life in the 15th-century English court.
DISCOVER A ROMANTIC HISTORICAL TALE OF INTRIGUE, PASSION AND BETRAYAL.
Perfect for fans of C.J. Sansom, Anne O'Brien or Elizabeth Chadwick.
WHAT READERS ARE SAYING ABOUT SANDRA HEATH WILSON
"The story is fast-moving, the characters compelling and the writing is excellent." Jo
"Lovely and compassionate. Cicely Plantagenet, sister to Elizabeth of York, stands on her own, and her love of King Richard is beautifully (and believably) portrayed." May
"The story is beautifully told, heart-wrenching at times, joyous at others. There are numerous twists and turns, villains, political subterfuges, and of course, the never-resolved issue of who kidnapped Cicely's young brothers. Impeccable research coupled with outstanding detail and intense dialogue truly bring the 15th century alive in the reader's mind." Mirella
THE CICELY PLANTAGENET SERIES
Book 1: Cicely's King Richard
Book 2: Cicely's Second King *
Book 3: Cicely's Lord Lincoln *
Book 4: Cicely's Sovereign Secret *
* Coming soon!