1820: Mercy, the orphan of an African prince, is uprooted from her life when her benefactor dies. She goes to live with Dr and Mrs Stephens who are relatives of her former friend. They espouse anti slavery rhetoric yet continue to patronise her. One night she meets Matthew, a black man who has been searching for his sister, stolen by slave traders…
Daughter of the Shipwreck is an historical novel set in 1820 which is 13 years before the UK outlawed slavery. At the beginning of the book we see two siblings ripped away from their village. However, the focus of this book is not the slave trade but the attitudes and identities surrounding black people in London.
Class and race are important themes in this book. The Stephens' are patronising in their treatment of Mercy while ardently supporting the abolition campaign. The other servant in the household sees Mercy as privileged at first and dislikes her for her snooty behaviour rather than the colour of her skin.
Mercy has been protected and respected by her late benefactor. She is unprepared for the attitudes of others and this separates her from the other servants as well as the Stephens'. I was not clear if they are giving her a wage or simply giving her food and lodging in exchange for domestic and administrative work.
Matthew's journey has been more fraught with danger as he searches for his sister which has taken him to unsavoury characters and locations. He is frequently rejected and reviled but his focus on his search gives him a passion to survive.
Daughter of the Shipwreck is a thought provoking novel about class and race issues in the past.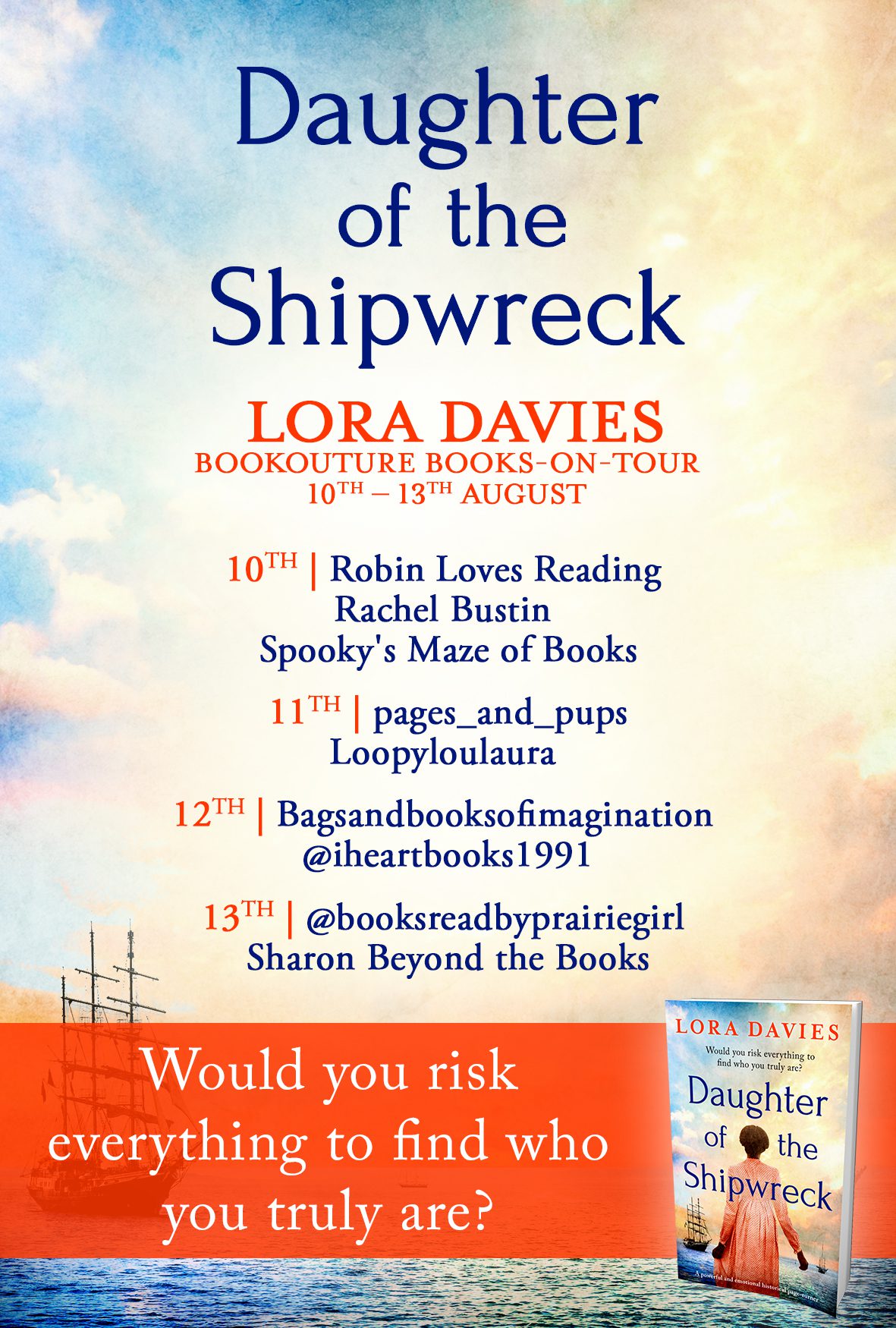 MEDIA PACK
Book: Daughter of the Shipwreck 
Author: Lora Davies
Pub Day: August 10th 2021
Buy Link: 
About the Book:
He kicked and struggled as his sister was carried out through the shallow water to one of the boats. The distance between them seemed to stretch out and out. There was nothing he could do. He cried out to her, his voice hoarse with tears, 'I will find you! I promise!'
London, 1820: Nineteen-year-old Mercy, the orphaned daughter of an African prince, has come to live with the well-to-do Dr Stephens and his wife, Catherine, a passionate campaigner for the abolition of slavery.
Mercy throws herself into Catherine's work, eager to help until – at an exhibition that has all of London talking – one particular painting makes a disturbing impression on her: conjuring vivid images of creaking wood and the screams of drowning people. Its effect on Dr Stephens is even stronger – a connection that seems almost personal.
Meanwhile, Mat, a young black sailor, scours the city in search of the men who kidnapped his sister many years before. When his path crosses with Mercy's and he realises the girl he has been mourning is alive, it sets events in motion that will destroy everything Mercy thought was true about her old life – and her new one.
But as the names on Mat's list are found dead, one after the other, the newly reunited siblings face a new danger. Someone is silencing all witnesses to the horrors of their past – and they could be next. But Mercy has had enough of secrets. She will have justice – no matter what the cost.
An utterly gripping and powerful novel about family, secrets, identity, and risking everything to be true to yourself. If you liked The Foundling, The Miniaturist or Amy Snow, you will love Daughter of the Shipwreck.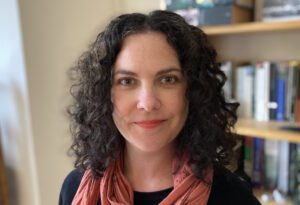 Author Bio
Lora studied English at Hull University before training at East 15 Acting School. She went on to work as an actor, director and workshop leader throughout the UK, as well as in Italy and Hong Kong, for companies including English Touring Theatre, Chichester Festival Theatre and Theatr Clwyd. In 2018, Lora impulsively signed up for a writing course at her local bookshop and this led to a Masters in Creative Writing at Royal Holloway, University of London. Here she completed the first draft of her debut novel, graduating with Distinction in 2019.

Social Media