A young woman is murdered in a small town. The police are investigating but personal relationships and the interconnected community make it tricky to discover the truth.
The plot of Everybody Lies is delivered through 3 narrative perspectives: Caroline, Evvy and Daisy. Caroline and Evvy are friends and both were married to police officers. Now Caroline's marriage is facing a trial separation and Evvy has divorced Cyrus but is probably still in love with him. Daisy is Evvy's daughter and sort of dating Caroline's son.
The murder is of secondary importance. We see little of the victim or the investigation, just the impact on the three main women and therefore their families. I felt that the women were realistic as were the dilemmas they face. The first person narrative for eachpoint of view helps the reader to identify with the women's feelings and understand their actions.
This book was a slow burner due to the establishment of the relationships and character development. So many of the characters are keeping secrets and lying, creating plot twists and turns which are gripping to read. The shocking revelations develop gradually over the course of the book and the ending was completely unexpected.
Everybody Lies was an enjoyable book with plenty of emotion and drama.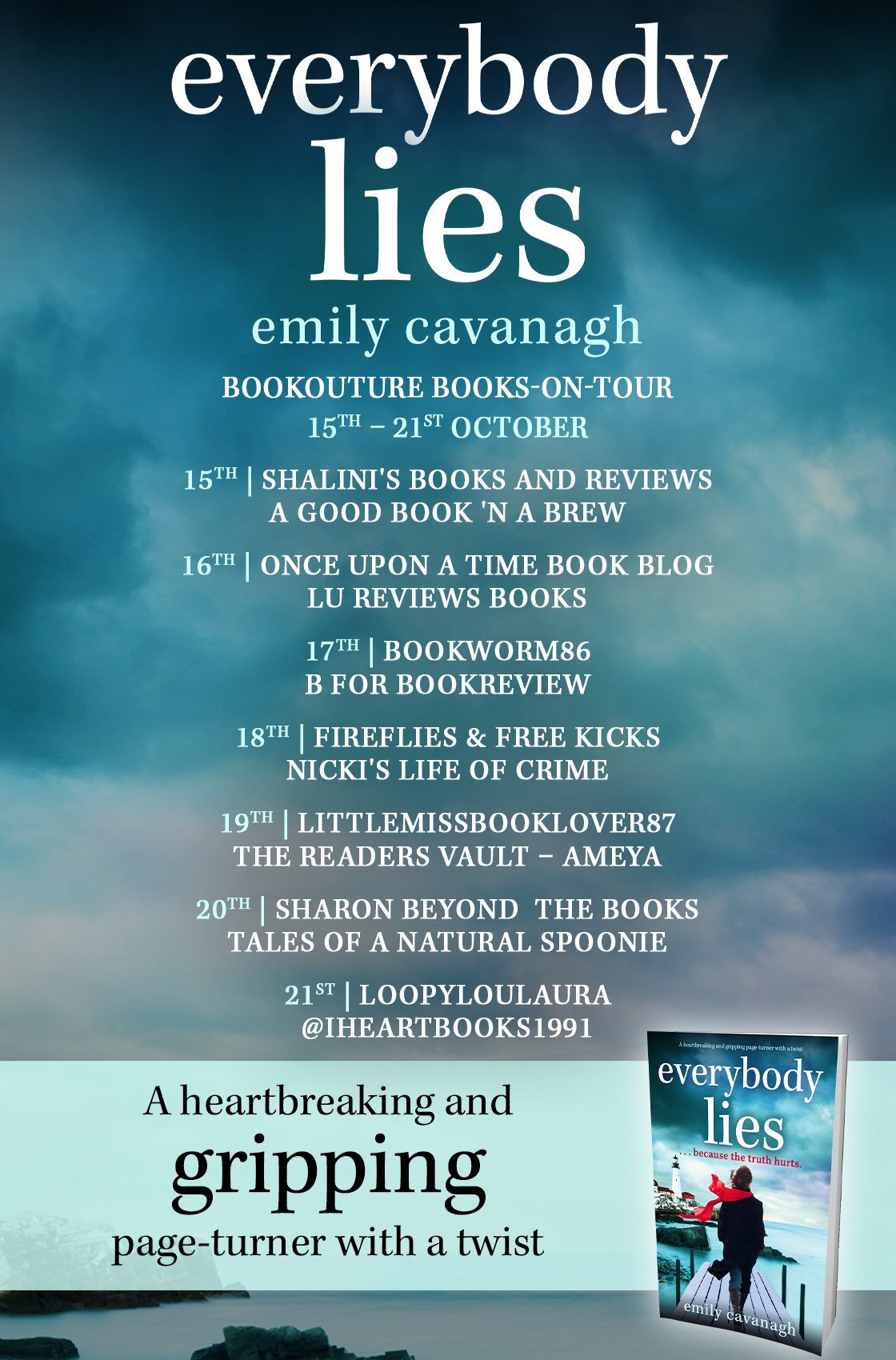 Emily Cavanagh Media Kit:
Title: Everybody Lies
Publication Day – Oct 15th 2020
Author:  Emily Cavanagh
BUY LINKS
Description:
It sometimes feels impossible to keep anything hidden in a place like Great Rock. But now they have found that poor girl down on the beach, I realize just how many secrets we've been keeping all along.
Evvy has lived on the island of Great Rock all her life. Every year, after the holidaymakers have departed, storms begin to roll in off the Atlantic and the island returns to the small group of locals who, like her, have decided to make it their home.
When a body is found on the snow-covered beach it sends shockwaves through this tight-knit community and rattles Evvy to her core.
The dead woman worked on the island the previous summer and it seems strange she would have been visiting so out of season. What drew her back and who was she meeting? When Evvy learns that her partner,Ian, was the last person to see her alive, the shadow of the murder falls far too close to home.
As the icy weather closes in, the island is cut off from the mainland, and Ian is taken into custody. Rumours about what is really going on in Great Rock reach fever pitch, as Evvy works to prove Ian's innocence before it's too late.
But there are things about the people she loves that Evvy doesn't know or has chosen not to see. The truth might not save the life she has worked so hard to build for herself. Instead, it might tear it apart…
A tense and atmospheric emotional drama that will keep you guessing. Perfect for fans of Liane Moriarty, Diane Chamberlain and Sally Hepworth.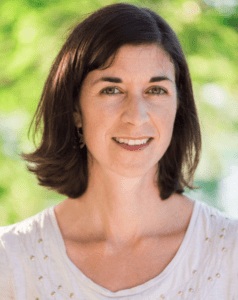 Author Bio:
A teacher as well as a writer, Emily Cavanagh lives with her husband, two daughters, and an Australian Shepherd on Martha's Vineyard Island. Her work has been published in Red Rock Review, Grain Magazine, Transfer, and Martha's Vineyard Arts and Ideas. Read more about Emily's work and life at www.emilycavanaghauthor.com.
Author Social Media Links: