Local crime reporter Paul Dodson is shocked to find himself getting emails from a killer. Together with the police, he tries to solve the riddles to catch the killer…
Five Down is a police and crime thriller set in York. It is a debut novel but confidently written.
The plot is full of cryptic clues and the police work frantically to try to solve them. This gave the book an interactive quality as I tried to figure out the clues for myself. Having been to the city of York several times, I loved the geographical and historical elements which feature prominently.
The police team is led by DI Gene Garland. He has a great working relationship with the rest of his team and appreciates effort rather than rank. There is not the usual antagonism with the media so he welcomes journalist Paul's input.
The twists and tension are cleverly maintained until the end of the book. We see the killer lurking  and attacking his victims so this adds another dimension to the book's dynamic. The author also misdirects us with snippets of information about the characters and I was unsure who to trust.
Five Down was entertaining and intriguing as I tried to work out the clues (but failed!)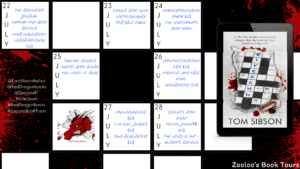 Book Blurb
Following a horrific murder in a sleepy suburb of York, a local journalist receives a cryptic clue from someone claiming to be the killer. The clue hints at where the next murder will take place.
Teaming up with the Senior Investigating Officer, Gene Garland, they discover the email is genuine. They face a race against the clock to stop a sadistic killer…
Five Down is a stunning debut from a new voice in crime writing.
Five Down is an absolutely gripping storyline.
This is amazing! Don't miss this one…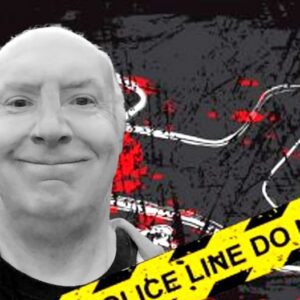 Author Bio
Born in Yorkshire, Tom Sibson spent his earlier career in a variety of scientific research and engineering roles and now in middle age hopes to share his love of the city of York with his readers — albeit via somewhat dark, intriguing, and mind-teasing scenarios.
When not writing crime novels, Tom loves researching true crime, modern history, running, playing the guitar, listening to all genres of rock and solving cryptic crosswords with a particular penchant for the one in Private Eye.
Follow him at: