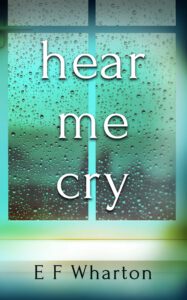 TRIGGER WARNING: physical and emotional abuse, animal cruelty, miscarriage, severe mental health issues
Katie is a literary agent looking for the next bestseller. But she has her own book to write about the notorious nun Heather the Commune Killer who has been writing to her. Katie also has her own issues from the past to contend with…
Hear Me Cry is a multiple timeline and perspective novel around two womens' lives. There are some big and disturbing issues discussed which I did find upsetting at times.
The book is relentless in absorbing us in the lives of Katie and Heather. Katie's marriage was full of abuse and her child was taken from her. Now she returns to the marital home but is haunted by the ghosts of the past. Heather portrays herself as an innocent victim, trying to survive while others control her and limit her choices. I felt emotionally invested in both sets of experiences as well as the third perspective of a kidnap victim (we don't see where this fits in until the very end).
The tone of the book was very dark and atmopspheric. There are spooky and sinister elements as well as overtly violent and oppressive behaviour. This makes the book hard to read at times and difficult to 'enjoy' but I was completely immersed in the plot and characters. The ending made total sense yet was not at all what I expected. It drew together all of the plot strands and made me re-evaluate my impressions of the characters and plot.
Hear Me Cry is gripping but disturbing.

Book Blurb
A nun hiding a chilling secret. A literary agent, Katie Kovacs is ghost-writing her mysterious memoir, and delves into her grisly past. What secrets will be revealed?
Heather Parnell runs away from a commune in the 1970s and in a disastrous catalogue of events, is involved in the death of three elderly people. She becomes the focus of a media storm, who name her, The Commune Murderer.
Katie has her own demons. Haunted by an abduction she witnessed as a child, Katie believes she is being stalked. Her six-year-old son went missing years before, and Katie was convinced her husband was responsible.
Will she ever find out what really happened to Oliver?
Will she finally unearth the truth about Britain's most notorious female killer?
SHE INVITED HER INTO HER HEAD, NOW SHE CAN'T GET HER OUT .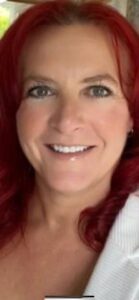 Author Bio
Eileen Wharton is an Oscar winning actress, Olympic gymnast, and Influencer. She also tells lies for a living. Her first novel was published in 2011 to worldwide critical acclaim. And she's won awards for exaggeration. It did top the Amazon humour chart so she's officially a best-selling author. She currently has five 'lively' offspring ranging from thirty-three to fourteen years of age, and has no plans to procreate further, much to the relief of the local schools and police force. She lives on a council estate in County Durham. Eileen has never eaten kangaroo testicles, is allergic to cats and has a phobia of tinned tuna. She's retired from arguing with people on the internet.
Follow her at: