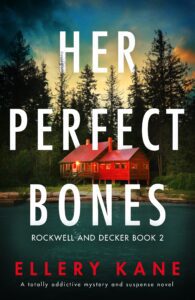 The mummified body of a pregnant teen is found in a barrel. Olivia Rockwell's father fails to make parole and is found hanging moments later. Detective Will Decker's brother is in danger in prison. What connects these three plot strands?
Her Perfect Bones is the second book to feature Rockwell and Decker but I have not read the first. There are references to the first book but no spoilers that would prevent me going back and enjoying it in the future. The book did not draw on details from the last book so works perfectly well as a stand alone novel.
The murder case is muddied by the intensely personal subplots for both Olivia and Will as both have family members involved. There is also a frisson of romantic tension between Olivia and Will which adds an extra dimension to their interactions. Both of the main characters are strong willed and determined to protect their family as well as solve the case. I also enjoyed the comradely relationship between Will and his colleague JB: their interactions added a little light relief to counter the grisly murder and violence.
There is a grittiness to the prison life and crimes described. The inclusion of a murdered pregnant teen is highly emotive and I was anxious that she should get justice. The combination of the historic case as well as the present day family concerns mantain the momentum of the plot and ensure the reader stays involved with the events.
Her Perfect Bones was an enjoyable mix of crime thriller with a fine dose of family drama and a healthy spark of attraction between the lead characters.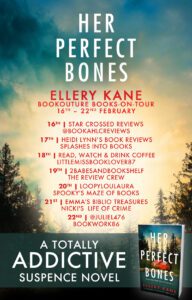 Ellery Kane Media Kit:
Title: Her Perfect Bones
Publication Day – Feb 16th 2021
Author:  Ellery Kane
BUY LINKS
Description:
The girl's body is curled up like a shell and almost completely buried in sand. Only her fingertips can be seen, reaching helplessly up towards an escape she will never find…
Seventeen-year-old Shelby Mayfield sits alone on a bus to Fog Harbor, California. Aside from a few items of clothing, all she has with her is twenty-two dollars, the ragdoll she's kept since kindergarten, and the devastating secret she's been hiding.
How long will it be before her family realizes she's gone?
Can anyone see the fresh bruise on her cheek beneath the makeup?
Perhaps she was a fool to believe the person she is meeting in this remote little town could help her…
When a girl's body is found hidden in a barrel in a woodland cabin, the local police are at a loss. The film from an old camera found looped around her neck is their only lead, but Criminal Psychologist Olivia Rockwell's blood turns to ice when she recognizes the ragdoll in one of the girl's last photographs. She used to own one just like it, and it can only mean one thing: if she doesn't dig deep into the mind of a deadly killer from her past—her own father—more innocent lives will be in danger…
A totally gripping and utterly addictive crime thriller for readers who love Lisa Regan, Kendra Elliot and Melinda Leigh. But be warned: you'll be sleeping with the lights on after you've raced through the pages in one sitting!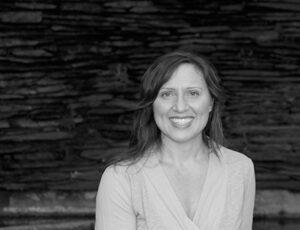 Author Bio:
Forensic psychologist by day, author by night, Ellery Kane has been writing professionally and creatively for as long as she can remember. Real life really is stranger than fiction, so Ellery's writing is often inspired by her day job. Before writing the Rockwell and Decker series with Bookouture, Ellery published the Legacy series for young adult readers and the Doctors of Darkness series of psychological thrillers. She was previously selected as one of ten semi-finalists in the MasterClass James Patterson Co-Author Competition. A Texan at heart, Ellery currently resides in the San Francisco Bay Area.
Author Social Media Links: