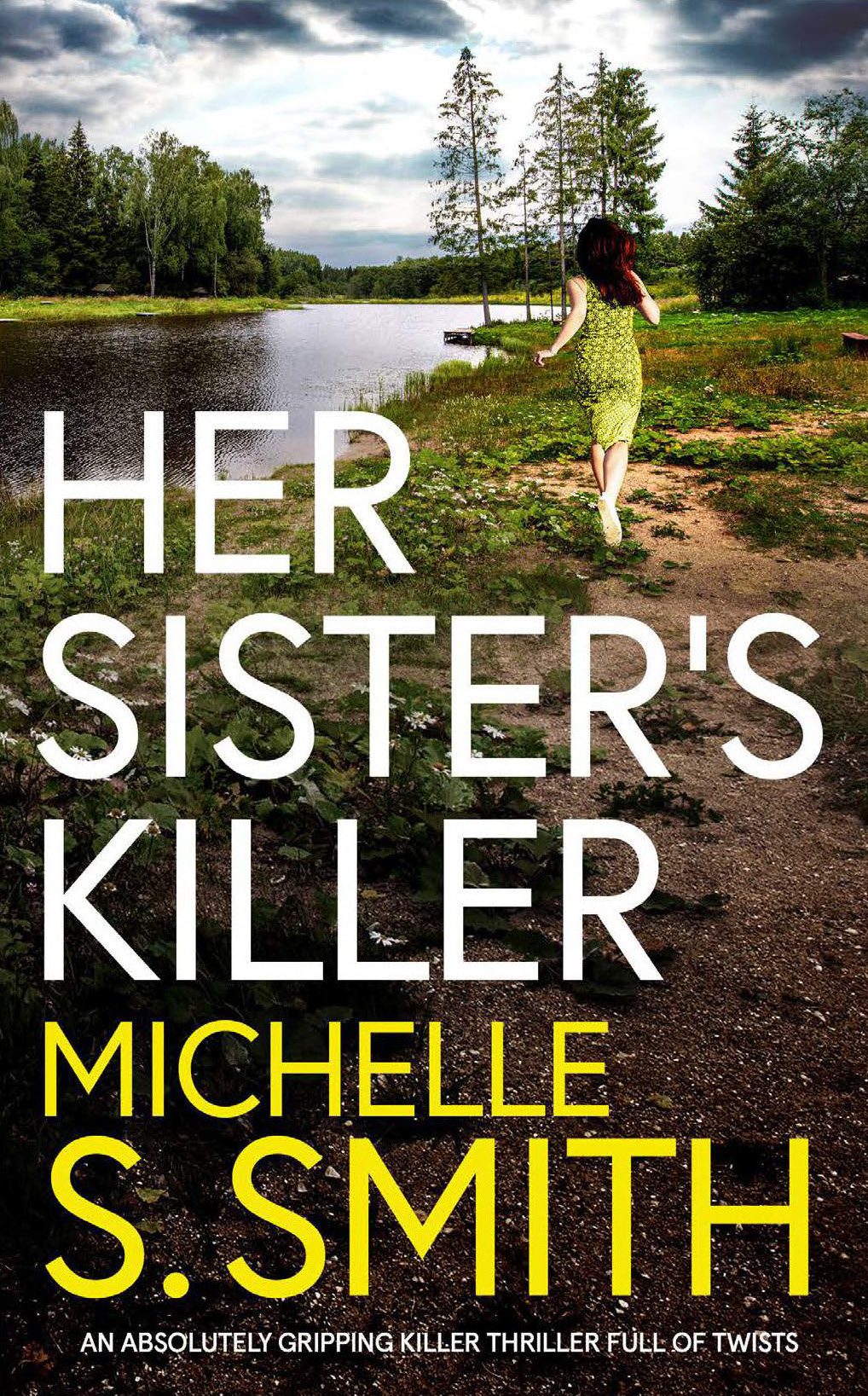 Chicago detective Victoria Wharton returns to her hometown, devastated by the murder of her twin sister. She is given permission to investigate the murder but this is emotionally fraught as she has significant history with the suspects and the other lead detective…
Her Sister's Killer is a tense and dramatic police and crime thriller as well as being a debut novel.
Family dynamics are important for the plot and character arc of Victoria. She was abused by her father and her mother Vera blamed her for their divorce. Vera resents Victoria for leaving home but Rebecca also wanted to leave, instead giving up her dream of being a doctor to care for Vera.
Our sympathies are automatically alligned with Victoria in light of her upsetting family history. I felt so angry at her selfish mother stealing the dreams of one twin and constantly playing the martyr to get her own way.
The police have few clues to go on but the killer is worried about being caught so warns Victoria away. This only heightens her determination! There is little forensic detail and only a little violence in the book. The murder occurs before Victoria arrives and there are further incidents which put characters in danger but are not graphically described.
I had to suspend my disbelief that Victoria would be allowed to get involved with investigating her sister's case. She manages to put her grief on hold to stay focussed on seeking justice, although this does make her appear a little coldhearted. I would have liked a slightly longer introduction to Victoria to see her success as a detective outside this case as I don't feel she really got a chance to shine due to her personal involvement.
Her Sister's Killer is a quick but enjoyable read and I look forward to reading what happens to Victoria next…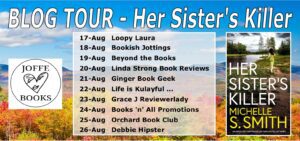 HER SISTER'S KILLER by Michelle S. Smith
A TOTALLY COMPELLING CRIME THRILLER THAT WILL HAVE YOU HOOKED UNTIL THE SHOCKING CONCLUSION.
She might be one of Chicago's best homicide detectives, but can she hold up when she has to investigate her twin sister's murder?
"Your sister didn't arrive at the hospital for work and they—"
"Becky's missing?"
"Her body was found this morning by a jogger. It was murder."
Victoria Wharton never wanted to return to her tiny New England hometown. She hasn't spoken to her mother or sister since she left to follow her dreams. But now she's back to get justice for her sister.
Will her feelings for her childhood friend and fellow detective, Steve McCade, get in the way?
Then the death threats start, and a local man is beaten half to death. The killer will do anything to keep his identity — and motives — a secret. And Victoria realizes she must look closer to home to find her sister's killer.
FAMILY SECRETS WILL BE SPILLED IN THIS TAUT CRIME THRILLER.
Fans of Melinda Leigh, Mary Burton, Kendra Elliott, Nora Robert, Lisa Regan and Robert Roberts will adore this tense and twisted crime thriller.
WHAT READERS ARE SAYING ABOUT HER SISTER'S KILLER:
⭐⭐⭐⭐⭐ "Well written and exciting murder mystery." Aileen G.
⭐⭐⭐⭐ "This book hooks and intrigues you straightaway. It is about complexities of family relationships and for Victoria the main character having to face her demons to a home that she left for reasons none of us should have to suffer so that she can find who murdered her sister . . . I love a book that keeps you on your toes . . . the art of a great story-teller is not allowing the reader to guess why the murderer did what they did, I would have never guessed the reason." Ali L.
⭐⭐⭐⭐⭐ "[Her Sister's Killer] kept me guessing until the surprising end." Barbara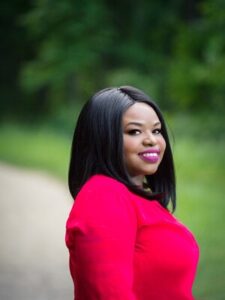 MICHELLE S. SMITH
Michelle Smith is a budding writer of West Indian heritage, raised by a devout Christian grandmother in Spanish Town, Jamaica and now living in Connecticut. Writing came into her life by way of therapy and the exploration of healing. As a child, Michelle became a word-devourer; books were a form of escape from a troubled home. As an adult, it was natural Michelle began writing books of her own, as it takes her through a journey of healing and self-discovery. Her writing engages with themes of love, loss, healing, and depression with an emphasis on strength and resilience. She hopes her words are able to touch, empower and encourage women to begin their own journey.
BOOKS BY MICHELLE S. SMITH
HER SISTER'S KILLER
FOLLOW MICHELLE ON