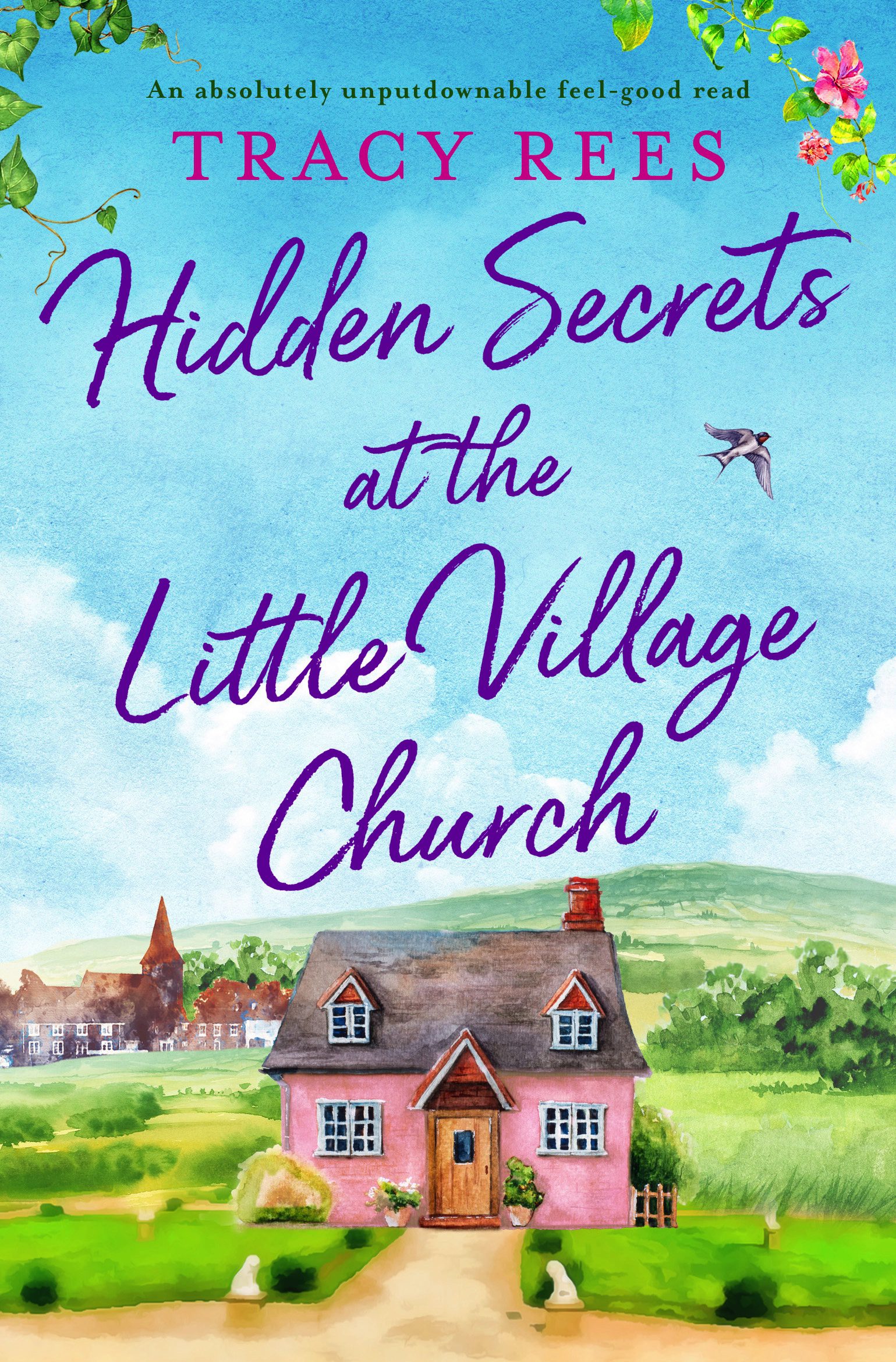 The Hopley village church is in desperate need of a new roof. Reverend Fairfield begs for volunteers to help search the visitor book for donors. He is disappointed when cripplingly shy Gwen and art school drop out Jarvis are the only volunteers. Yet they surprise him with their dedication and the friendship that develops between them…
Hidden Secrets at the Little Village Church is a stand alone novel about friendship and fresh starts. There is a tinge of sadness but the overcoming of wasted opportunities swells the book with hope and warmth.
Gwen has had a pretty hard few years. Her parents died and she is living with her joyless aunt Mary. Meanwhile Jarvis is the black sheep of his family, dejected after dropping out of art school, working in a job he hates. They surprise themselves when they offer to help the vicar but soon become captivated by the stories of hope that radiate from the visitors' book.
The book is written from three third person perspectives: Gwen, Jarvis and Vicar Dave. This allows us to see their viewpoint but separates us from the emotion a little. It also allows us to see how they view the other characters, often with a clarity and kindness that they do not allow themselves.
Gwen and Jarvis are delightful lead characters, flawed but weighed down by circumstances and the opinions of others. Over the course of the book, they flourish into the people they truly are, and there is an important message for readers about staying true to yourself.
There is a lovely warmth to the plot and the writing that makes this book feel extra special. The developing friendship between Gwen and Jarvis, as well as their self discoveries and increasing confidence is lovely to read. There are also the mini stories of the visitors who signed the book, and many of them are emotional.
Hidden Secrets at the Little Village Church is an uplifting and heart warming book, and I look forward to finding other books from this author.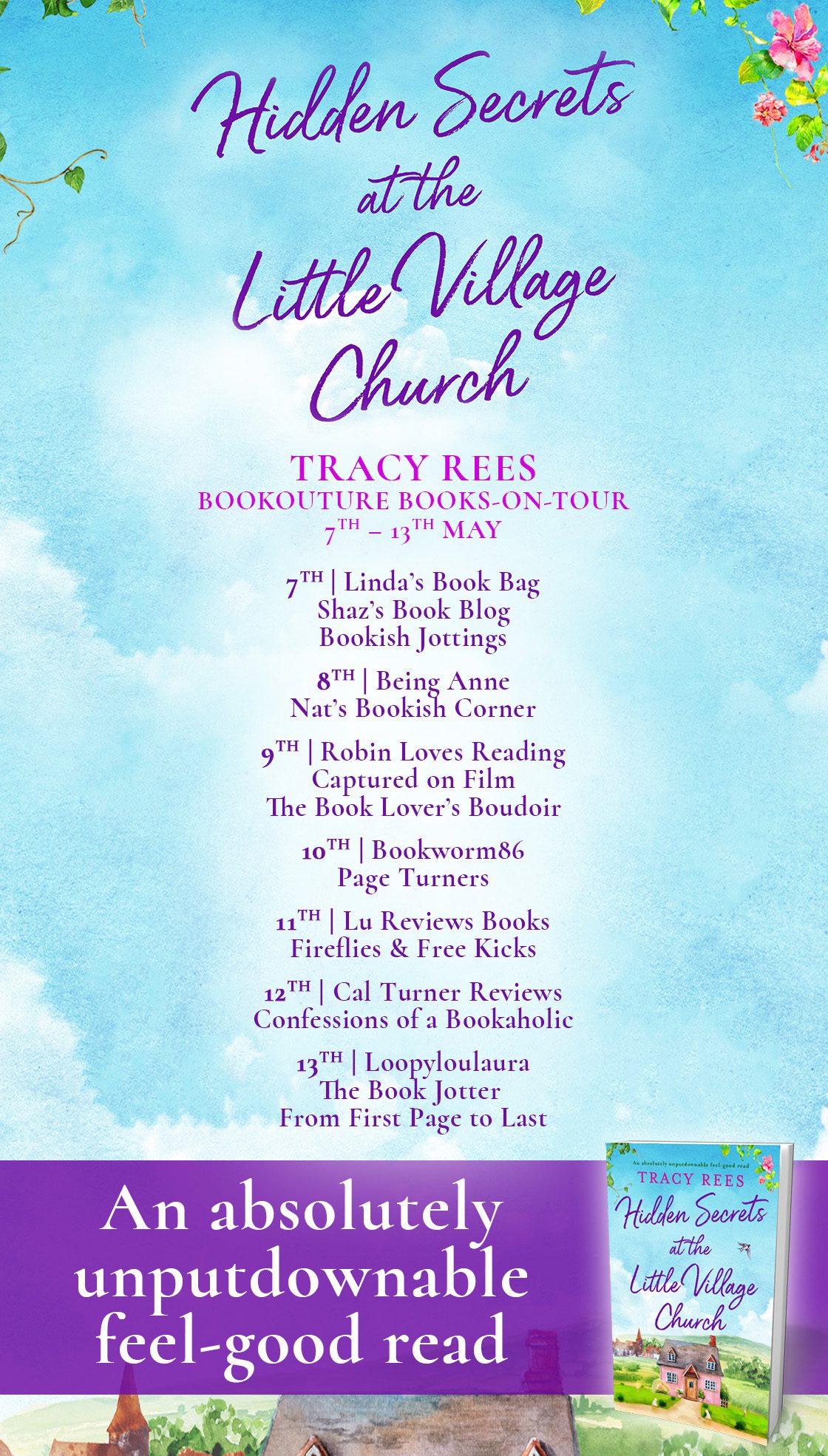 'This may just have saved my life…' The hurried scribble in the dusty church visitors' book catches Gwen's eye. Just like that, she is drawn into a mystery at the heart of the pretty village of Hopley, but nothing is what is seems…
When tragedy strikes, twenty-six-year-old Gwen Stanley finds herself suddenly jobless and heartbroken. With nowhere to turn, she retreats to Hopley, a crumbling little village deep in the heart of the English countryside. Wandering the winding lanes and daydreaming about what could have been, Gwen feels lost for the first time in her life.
Until one day she pushes through the creaking doors of a tiny stone church at the edge of the village, empty and forgotten by nearly everyone. There she stumbles on a book full of local secrets and is instantly drawn into the mystery of who could have left them there, and why.
When she's unexpectedly joined by handsome local artist Jarvis, Gwen is caught off-guard. He seems just as fascinated by what's in the book as she is… but why? Can she trust Jarvis's motives really are what he says they are? And are the butterfly flutters she feels whenever they're together because she's one step closer to learning the book's secrets… or might the little village church actually hold the key to healing Gwen's poor, trampled heart?
An utterly unputdownable story – pure joy from the first page to the last. Perfect for fans of Jenny Colgan, Lucy Diamond and Heidi Swain, and anybody longing for the ultimate feel-good escapist read!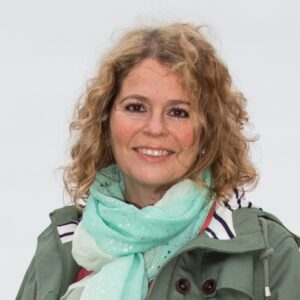 Author Bio:
Tracy Rees was the winner of the Richard and Judy 'Search for a Bestseller' Competition and her books are paperback, ebook and audio bestsellers. A Cambridge graduate, she had a successful eight-year career in nonfiction publishing and a second career practising and teaching humanistic counselling before becoming a writer. She lives in Wales.
Buy Links: