Ethan and Charlotte's wedding doesn't go 100% to plan. But their honeymoon is even more disasterous when his mother Anna suffers a fall. Things get even worse when the pair are evicted from their home due to noise complaints and are forced to move in with his mum. Is Charlotte imagining the animosity from her mother in law or is there a real danger…?
His Mother's Lies is a domestic drama and psychological thriller set in the UK.
I was immediately immersed in the plot and characters of this book. We are given access to all three main character viewpoints which allows us to see their innermost thoughts, feelings and reactions to events. Ethan and Charlotte have a terrible start to their married life together as Anna ruins things for them at every turn and drips poisonous words into Ethan's ear.
None of the relationships in this book felt healthy. Anna is jealous and claustrophobic in her adoration for her son. Ethan and Charlotte are often at odds with each other even without his mother actively trying to drive wedges between them. I wanted to scream at Ethan to stand up for his wife more!
The tension becomes increasingly sinister as the plot unfolds and Anna increases her control over her son. There is quite a lot of swearing and also some violent behaviour as the situation worsens. There is also an air of mystery as we wonder how much Anna is deliberately trying to sabotage the marriage but also what other secrets she may be hiding.
His Mother's Lies is a gripping and fascinating scrutiny of unhealthy relationships.
His Mother's Lies
I married her son, but he couldn't see her evil…
Charlotte's dream wedding to Ethan was the happiest day of her life. She knew his mother, Anna, loved her only son, but her overbearing nature starts driving Charlotte insane. Ethan always claimed his mother accepted her as part of the family, but her gut instincts couldn't be wrong.
To help the happy couple save for their first house together, Anna presents an offer they can't refuse with a rent-free room in the family home. This is when Charlotte suspects Anna wants her boy back for good. Convinced she is out to destroy their marriage; Charlotte has a surprise that was about to bring them closer together or rip their relationship apart.
As tensions mount and Anna digs her claws in, Charlotte discovers a hidden family secret, but Anna's manipulative nature ensures no one would believe her. Charlotte must survive a wave of cruelties and play the most vindictive mother-in-law she's ever encountered at her own sinister game if her marriage is to survive a mother who can't let go of the past.
Anna will stop at nothing to get what she wants…
Purchase Links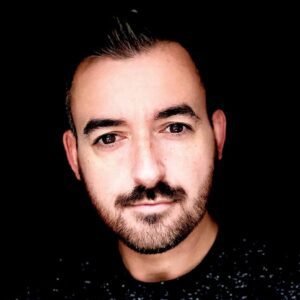 Author Bio –
JA Andrews is from Devon in the UK and is the author of gripping twisty psychological thrillers. As well as writing fiction, he enjoys reading a mix of genres, watching reality TV and spending time with family and friends…
Social Media Links –