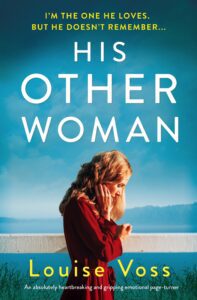 A split second decision has massive consequences… Liam is grieving for his twin brother and decides to embark on a trip to Spain. He waves goodbye to his wife and three children but then spots a poster for a ski resort. In an instant, he chooses to head there instead but has a catastrophic accident before he phones home to tell them of his change of plan. Waking up with amnesia, will he ever be reunited with his family…?
His Other Woman is an intriguing 'what if…' type of book. The situation was credible and makes you wonder how you would react.
The story is delivered though three viewpoints: Alanda, Liam and Katya. I really enjoyed the three perspectives of this family drama as events unfolded. It was easy to identify with the main characters and understand their actions even when not agreeing with them.
Liam has had a tough few years and his wife Alanda supports his need to get away. There is a hint of a midlife crisis too as he decides to act with a spontanetity that is out of character. His commitment and love for his family is never in doubt but then he gets amnesia as a result of an accident and relies heavily upon Katya for his recovery. I felt that things moved very fast but Katya's motives become clearer later in the book.
The stress and upset for Alanda and her children is described so authentically. Their battle to stay positive and hopeful when there is no news for months is heartbreaking. I honestly had no idea how I wanted this book to end and which woman Liam should choose. Things get tangled in the final part of the book but I thought the ending was a fitting conclusion.
His Other Woman is a thoroughly entertaining family drama that will get you thinking 'what if…'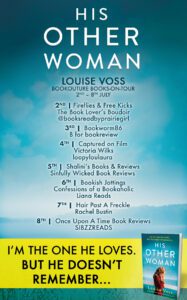 His Other Woman book description:
What would you do if the love of your life forgot you… and met someone else?
I waved my husband goodbye at the airport, and he vanished without a trace. I sat awake, night after night, looking at photos of our family. I knew he would never leave us.
And then I found him.
Now he lives with the younger, beautiful woman he thinks he loves. And he doesn't even recognise me.
Who will he choose? Can I forgive him? And will I ever be able to look into his eyes without thinking of his other woman?
From the bestselling author Louise Voss comes a heartbreakingly emotional story about family and forgiveness, that will make you cry and hold on tight to the ones you love. Perfect for fans of Nicole Trope, Kerry Fisher and The Silent Daughter.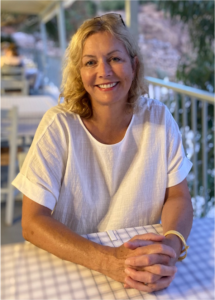 Author Bio:
Over her twenty-year writing career, Louise Voss has published books via pretty much every publishing model there is, from deals with major traditional publishing houses (Transworld and HarperCollins), to digital (Thomas & Mercer and Bookouture) and self-publishing. In 2011, she and co-author Mark Edwards were the first UK indie-published authors to hit the No.1 spot on Amazon UK. Louise has written thirteen novels in total, seven solo and six co-written, across psychological thrillers, police procedurals and contemporary fiction.
Buy Links: