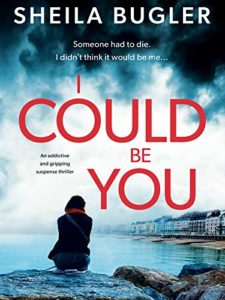 Former journalist Dee discovers the body of her friend Katie, a victim of a hit and run. Or so it seems…
The police soon discover that the body is not Katie's but a woman who looks a great deal like her and was wearing her clothes and pushing her buggy. Where has Dee's friend gone and has she taken her missing son?
Dee uses her journalist connections and talents to investigate Katie's life and finds out secrets that have caused her to hide away for years and explain her current disappearance.
The plot is split into the viewpoints of Dee in the present and Katie in the past. In Part 2 of the book (the final quarter) it also shows us Ella's perspective.
I really liked the way that author Sheila Bugler gives us Katie's story but doesn't sugar coat the nastiness and selfishness of her character. Any initial sympanthy I felt towards her was quickly diminished by her relentless jealousy of Ella and manipulation of Shane.
Dee's determination to find her friend is a powerful plot focus but we also have the strands of her own personal life to make her more human: the alcoholic husband she has divorced, the grief at the death of her mother, the hint of a romance with the lead detective whilst also being pursued by her married neighbour.
I Could Be You was a hugely enjoyable psychological and crime thriller, cleverly written with twists and suspense to keep us readers on our toes!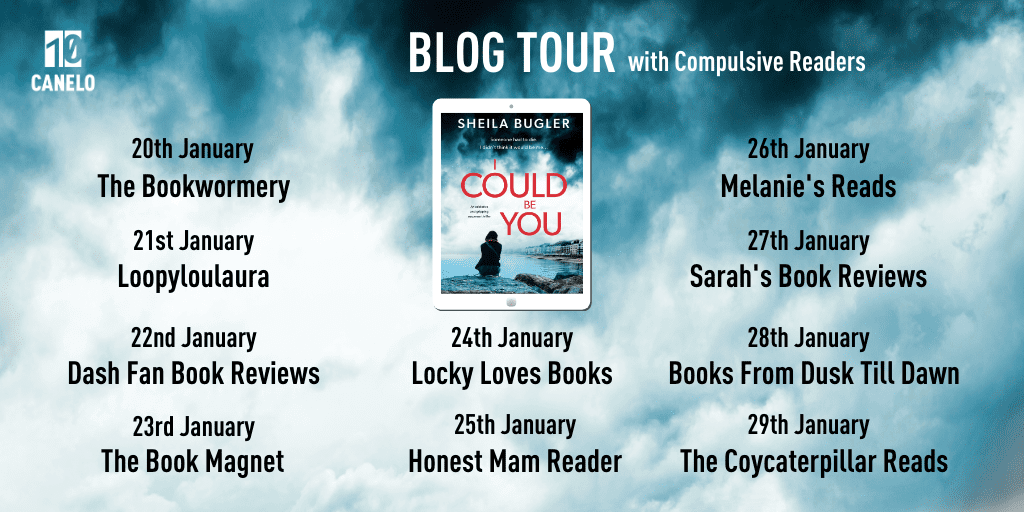 About the book:
A life has been taken. But whose life is it?
On a stifling hot day, former journalist Dee Doran finds the crumpled body of her friend at the roadside. Katie and her little boy, Jake, have been a light in Dee's otherwise desolate life – now a woman is dead and her son is missing.
Katie has been keeping secrets for a long time. Years earlier, she fell for the wrong person. But he was in love with someone else; who he couldn't have but couldn't keep away from. When jealousy and desire spilled over into murder Katie hid the truth, and has been pretending ever since.
As Dee assists the police with their enquiries she's compelled to investigate too. She realises Katie wasn't who she claimed to be. Lies are catching up. Stories are becoming unravelled. Revenge is demanded and someone must pay the price. The question is: who?
Don't miss this explosive crime thriller perfect for fans for Alex Marwood and Fiona Barton.