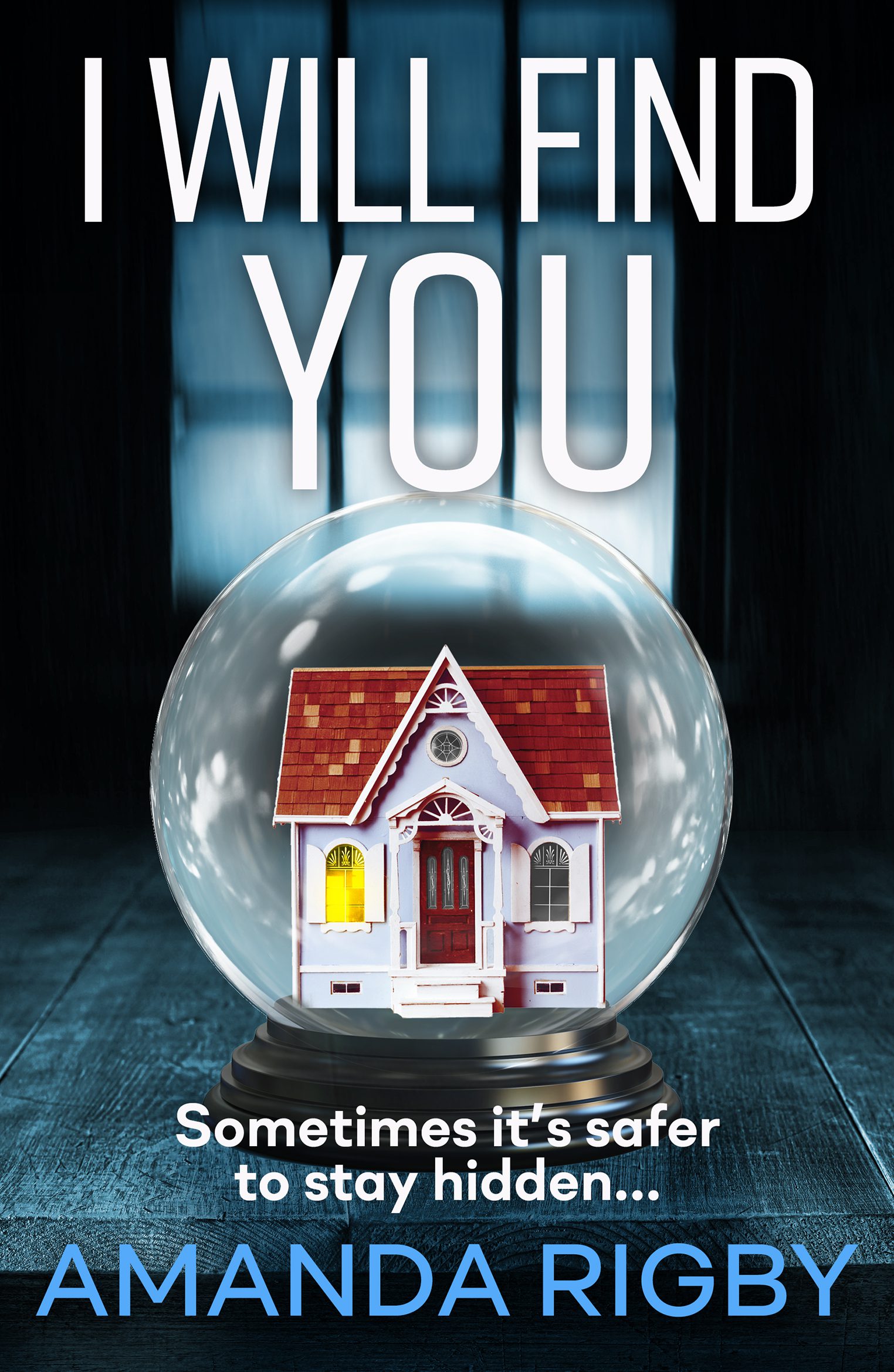 TRIGGER WARNING: child abuse, alcoholism, self harm
Three sisters, divided. Ashleigh is an artist, haunted by her past. Jessica has a seemingly perfect life but is secretly leading a double life. Grace is recreating the past, pregnant by a man who can't or won't commit. Then a man is found dead and Ashleigh becomes the prime suspect…
I Will Find You is a psychological thriller and family drama set in the UK.
Ashleigh is a tragic figure. Sexually abused by their father, responsible for his death, surviving on drink and drugs to block out the emotional trauma. Her best friend dies and she goes on the run to save herself from suspicion. But secrets from the past threaten to be revealed and Ashleigh needs to confront her fears and find the truth.
I felt quite strongly about the characters. Ashleigh is first seen through Jessica's eyes and we see the trail of trouble she leaves behind her. But then as we learn of her past and see her perspective, I softened and sympathised with her so that I ended up willing her to succeed in proving her innocence. Jessica and her husband frustrated me with their lack of compassion, taking things at face value and only thinking about how it impacts on them. Grace is the outsider, rejected by their father and now her sisters, looking for love and acceptance.
There are two interweaving strands of narrative: the sisters' relationships and the murder of Ashleigh's best friend. The book deals with some pretty big and unpleasant issues but I felt they were handled sensitively. The pace is quite fast yet doesn't feel rushed. There are plenty of twists and turns in this book and I enjoyed trying to anticipate how things would develop.
I Will Find You is an enjoyable psychological thriller with emotive content.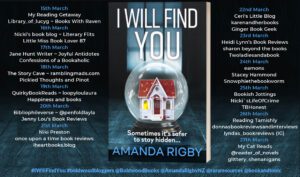 I Will Find You
Three sisters…One terrible secret
Ashleigh: A creative, free spirit and loyal. But Ash is tormented by her demons and a past that refuses to be laid to rest.
Jessica: Perfect wife and loving mother. But although Jessica might seem to have it all, she lives a secret life built on lies.
Grace: An outsider, always looking in, Grace has never known the love of her sisters and her resentment can make her do bad things.
When Ashleigh goes missing, Jessica and Grace do all they can to find their eldest sister. But the longer Ashleigh is missing, the more secrets and lies these women are hiding threaten to tear this family apart.
Can they find Ashleigh before it's too late or is it sometimes safer to stay hidden?
Author Bio –
Amanda Rigby is the nom de plume of the writing partnership between Amanda Ashby and Sally Rigby. Both authors live in New Zealand, have been friends for eighteen years, and agree about everything (except musicals). They decided to collaborate on a psychological thriller which they then entered into a competition, run by Boldwood, which they won!
Social Media Links –