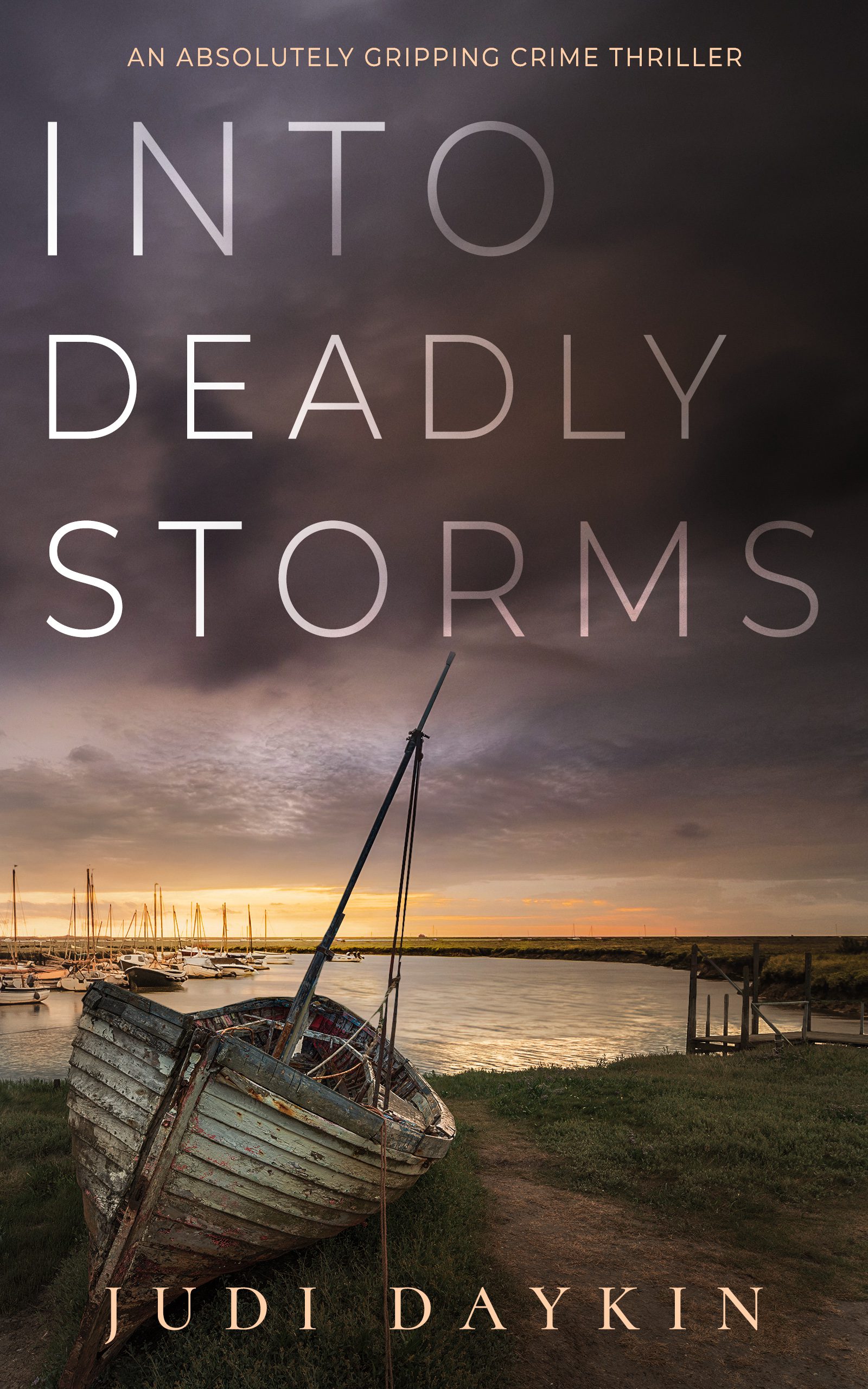 Teenager Callum Young is missing and then his body is discovered, sparking a murder inquiry. DS Sara Hirst embarks on the investigation and is thrown into a web of drugs and lies. But who killed Callum and why…?
Into Deadly Storms is the second book by Judi Daykin to feature Sara and her team but it is the first that I have read, It works perfectly well as a stand alone novel and there were no spoilers about events or the case in the first book.
Sara Hirst's character has lots of potential but I felt like she didn't shine in this book. Her relationship with her boyfriend is struggling due to their work commitments and both feel resentful. She hasn't spoken to her mother since her father's funeral and then her stepdad gets in touch with bad news. Her colleagues and her relationships with them take second place to the main murder plot and I wonder if these were established more fully in the first book.
Another main character is Sophie, a teacher at Callum's school who bought drugs from him. Her descent into despair and desperation prove a distraction to Sara and her team. In contrast is drugs gang leader Lisa London: ruthless, determined, downright scary!
The character I felt most in tune with was Danni, a young woman whose boyfriend's drug involvement leads to her being a mule. She then uses her own initiative to find favour with the gang boss Lisa. Danni wasn't a particularly likeable character but she showed more emotion and felt more realistic than any of the other characters in my opinion.
With a plot of drugs and murder, there are some unpleasant parts to the book. There is violence and some forensic detail but not a great deal. The focus of the plot is upon the three main strands of plot: Sara's investigation, Danni's drug running and the downfall of teacher Sophie. Three women with very different experiences and aspects to the murder of Callum.
Into Deadly Storms is an interesting and intriguing read overall.
Into Deadly Storms (Detective Sara Hirst #2)
DETECTIVE SARA HIRST RETURNS IN THIS CRACKLING, TWISTY THRILLER SET WITHIN THE MYSTERIOUS BEAUTY OF NORTH NORFOLK.
The half-naked body, wrapped tightly in an old groundsheet, is a bit too long to fit comfortably in the back seat of the car. But he manages to shove it in anyway. Too risky to dump in the sea. There's a wood nearby. No one will be around right now. Won't be found till morning.
Anyway, no one will care if the kid doesn't show up to school. Not some little piece of scum like this . . .
A missing troubled teen.
A body in the woods.
Too many leads.
Detective Sara Hirst faces her toughest case yet in Into Deadly Storms.
Fans of Joy Ellis, J.M. Dalgliesh, Matt Brolly,Rachel Lynch and Angela Marsons, get ready for your next favourite detective.
READERS CAN'T GET ENOUGH OF JUDI DAYKIN:
"OMG, this was one of the best first books I have ever read." Denise
"I loved this first book." Greta
"A really good read." Barbara
"Sara Hirst is a great character." Nerys
"What an astonishing debut crime novel." Hazel
THE DETECTIVE
In her mid-thirties, DS Sara Hirst has left a successful career in London's Metropolitan Police Force and taken a new post in Norfolk Police's Serious Crimes Unit. Unfortunately, her welcome on the team is far from warm, and Sara will have to work hard to prove herself when the discovery of a body on her first morning leads to all kinds of difficulties.
THE SETTING
A patchwork of tiny rural villages, with quaint coastal seaside resorts and peppered by farms, on a bewildering network of small back lanes. There are no motorways here, and sometimes it feels like your nearest neighbour lives in Holland.
Bounded on one side by the Norfolk Broads and the Wash on the other, its greatest feature is the boundless skies. The weather changes before your eyes. To many, it seems like a fairytale, a cherished memory of childhood holidays. In reality, these are small hard-working communities, where people tend to mind their own business, and it's easy to keep a dark secret.
ALSO BY JUDI DAYKIN
DS SARA HIRST SERIES
Book 1: UNDER VIOLENT SKIES
Book 2: INTO DEADLY STORMS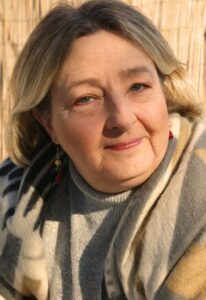 JUDI DAYKIN
Yorkshire born, Judi has lived, worked and made theatre in Norfolk for the last forty years. She completed her MA in Creative Writing (Crime Fiction) at the University of East Anglia (UEA), and her debut novel was shortlisted for the Little, Brown UEA writer's prize in 2019.
'I love the beautiful, vast skies and watery landscapes of Norfolk. Our home in a village on the north coast can feel wonderfully remote, even though the nearest town is only a few miles away. I can't imagine living anywhere better than this.'
Judi is also a working actor, and has been known to twiddle the knobs on the sound desk for the variety shows at Cromer Pier. She runs her own theatre company, Broad Horizons, specialising in commissioning new plays recovering and retelling women's stories.
FOLLOW JUDI ON