Newlyweds Ryan and Grace take a small scale honeymoon to a remote cabin in the woods. Things start well but then strange things begin to happen after a chance encounter with a man in the woods. With no car and phone, can the couple stay safe and will the secrets they are hiding from each other finally come to light…?
Just Married is an entertaining thriller. This is the first book I have read by Kiersten Modglin and I really enjoyed it so will search out her other novels.
The plot and secrets unravel as the chapters alternate between Ryan and Grace's first person narrative. Both main characters were well developed and it really helped to have their personal perspectives on events as they unfurled. Their relationship seemed authentic: still in the first flush of love, considering starting a family, pet owning.
I had suspicions galore but the twists kept coming! Both of the couple are keeping secrets but can their marriage survive the truth? I honestly had no idea how it would end or how I wanted the characters to continue their lives.
There is a tension which is maintained throughout the book. The atmosphere is almost claustrophobic as the couple's world shrinks when their phones and transport are cut off. Then there is the danger from the man in the woods and the couple discover that they are staying in an infamous 'murder cabin'.
Just Married had me hooked as I was immersed in the couple's dangerous lies and the multiple plot twists.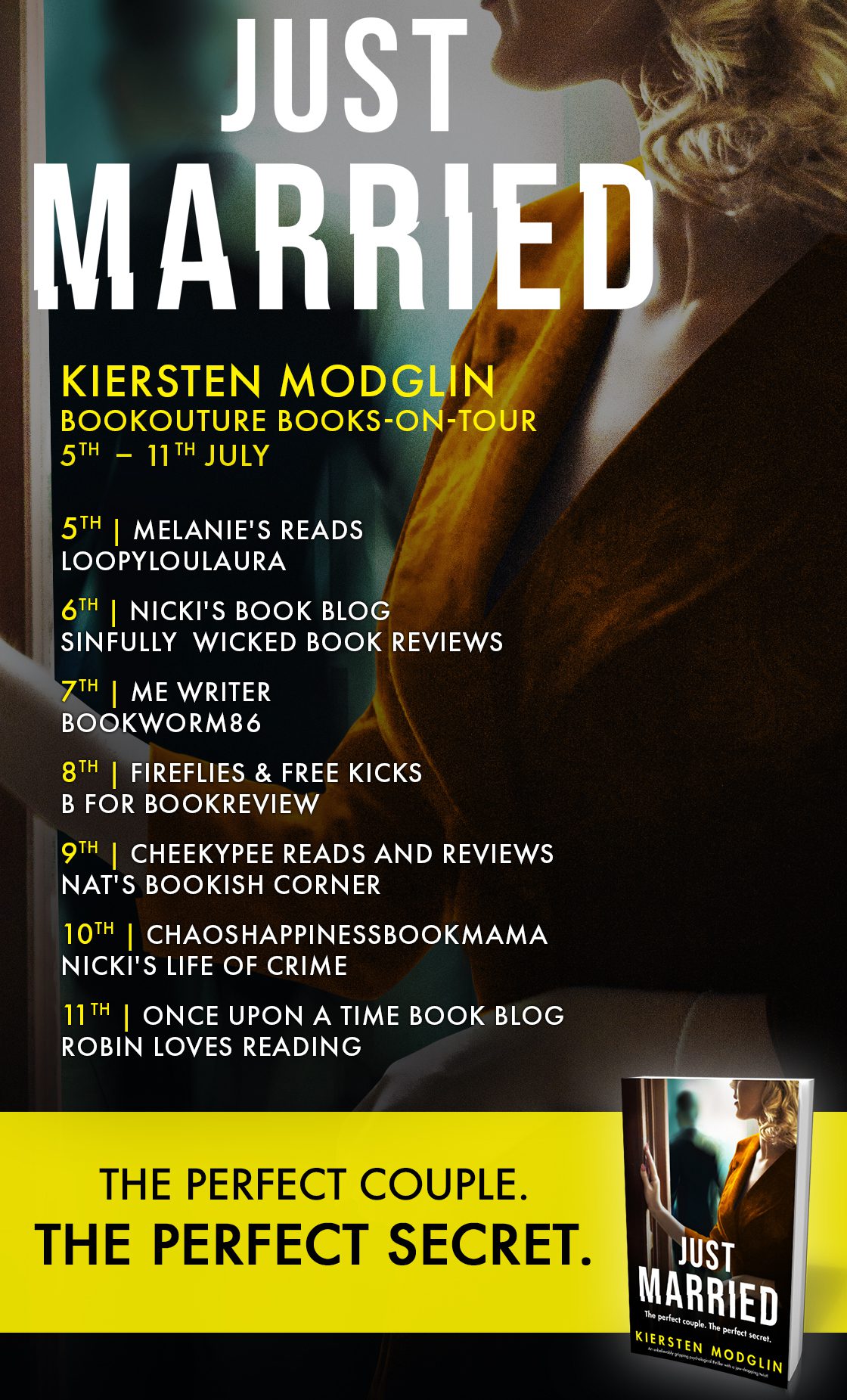 MEDIA PACK
Book: JUST MARRIED
Author: Kiersten Modglin
Pub Day: 05/07/2021
About the Book:
When my husband found this perfect little cabin in the woods for our honeymoon, I couldn't wait to get away. Just us in the middle of the forest, waking up every day in the trees, ending each night in the hot tub under the stars. But now I'm not sure that I know my husband at all…
I just wish we'd gone to the police when someone left a note on the doormat saying: She's dead, you're next. Ryan said I was overreacting, but I don't understand why he won't go to the cops now things are getting worse. Can I trust my husband?
I've known about the terrible thing that Ryan did for years and it's been tearing me apart. Last night I told him I would always keep his secret. But is the man I married hiding something else from me?
Now someone has cut the phone lines and we're trapped here. Ryan swears he has no idea what's going on and just wants to keep us safe. I'm here alone in the middle of the dark forest with the man I thought I could trust. My heart is racing and there's no one I can call…
My husband promised till death do us part. Am I about to find out what that means?
A heart-pounding, unbelievably twisty psychological thriller that will have you sleeping with the light on! Fans of Gone Girl, Behind Closed Doors and Date Night will be utterly gripped.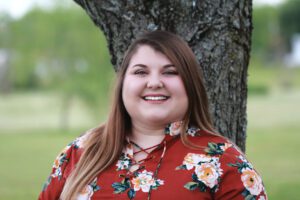 Author Bio
Kiersten Modglin is an Amazon Top 30 bestselling author of award-winning psychological thrillers and a member of International Thriller Writers. Kiersten lives in Nashville, Tennessee with her husband, daughter, and their two Boston Terriers: Cedric and Georgie. She is best known for her unpredictable suspense and her readers have dubbed her 'The Queen of Twists.' A Netflix addict, Shonda Rhimes super-fan, psychology fanatic, and indoor enthusiast, Kiersten enjoys rainy days spent with her nose in a book.
Social Media