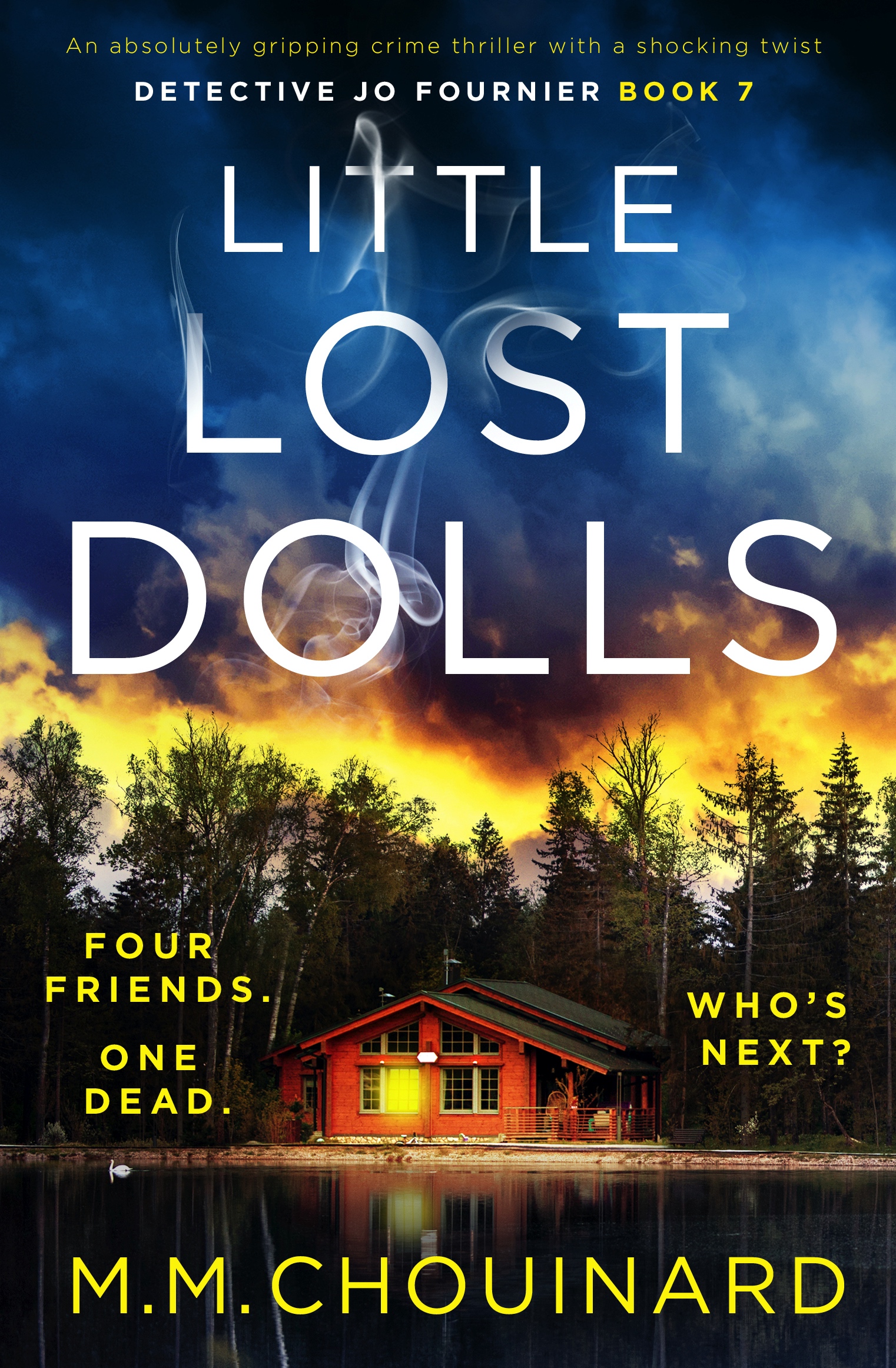 A pregnant woman goes missing but is soon found dead. Her body has injuries which suggest a Satanic cult could be involved but, as Jo Fournier investigates, she discovers the woman had secrets that could have led to her death…
Little Lost Dolls is the 7th police procedural and crime thriller book to feature detective Jo Fournier. There are no spoilers about previous cases although the personal and family plotlines have continued.
Jo's heart sinks when her brother in law's pregnant ex lover calls her asking for help locating her missing friend Madison. The personal dynamic to Jo's involvement creates a layer of tension as she struggles to maintain her professionalism. She has to put her distaste to one side as she begins to fear for Madison's safety and her fears are confirmed when a body is found in the woods.
The descriptions of the body are unpleasant especially as the death of an unborn child is completely abhorrent. Jo has a naturally emotional response to the discovery of the body even though she needs to try to remain objective and focussed.
The posing of the body and a symbol left at the scene suggest a Satanic cult could be behind the death but Jo also finds that Madison has been keeping secrets from her friends and family. There are mutiple avenues of investigation for Jo and her partner Arnett and I was kept guessing until the end.
Little Lost Dolls is an emotionally engaging detective thriller.

MEDIA PACK
Little Lost Dolls: An absolutely gripping crime thriller with a shocking twist (Detective Jo Fournier Book 7) by M. M. Chouinard
The young woman lying on the forest floor looks like she's dreaming; her brown hair fanning out into a crown around her head, her hands clasped over her breast. She could be sleeping—if it weren't for the brutal slash across her neck…
It's autumn in Oakhurst when Detective Jo Fournier rushes to local beauty spot, Crone Ridge Woods, desperately hoping to find Madison Coehlo alive. Instead, she discovers the pregnant woman's pale and lifeless body, killed in the spot where she loved to walk her dog. Madison looked after her sick mother and studied at community college, who could have wished her harm?
Madison's mother is utterly broken by her brutal murder, but she cannot give Jo any insight into the tiny doll pushed into her daughter's hand. Supposed to bring luck to whoever finds one, is it a coincidence or a warning from the killer? When Jo gets another frantic emergency call, she rushes to the scene, determined to catch this cruel monster before he can steal more innocent lives. Her heart pounds when she finds another identical plastic doll.
As the local community panics, Jo and her team work round the clock to keep other pregnant women safe. The call logs of the murdered expectant mothers give Jo the clue she desperately needs, but her heart splits in two when she realizes another woman is in danger. Can Jo get to her first, or is the killer pulling them both into a deadly trap?
From USA Today bestseller M.M. Chouinard, Little Lost Dolls is a keep-you-up-all-night utterly gripping crime thriller with a truly jaw-dropping twist! Fans of Lisa Regan, Melinda Leigh and Gregg Olsen will be completely addicted.
Buy links:

Author bio
M.M. Chouinard's first fiction story was published in her local paper when she was eight, and she fell in love with Agatha Christie novels not long after. While pursuing a Ph.D in psychology and helping to found the first U.S. research university of the new millenium, the stories kept rattling around inside her skull, demanding to come out. For sanity's sake, she released them. She's currently at work on her seventh novel.
Author social media
Website
Facebook URL
Instagram URL
Twitter URL