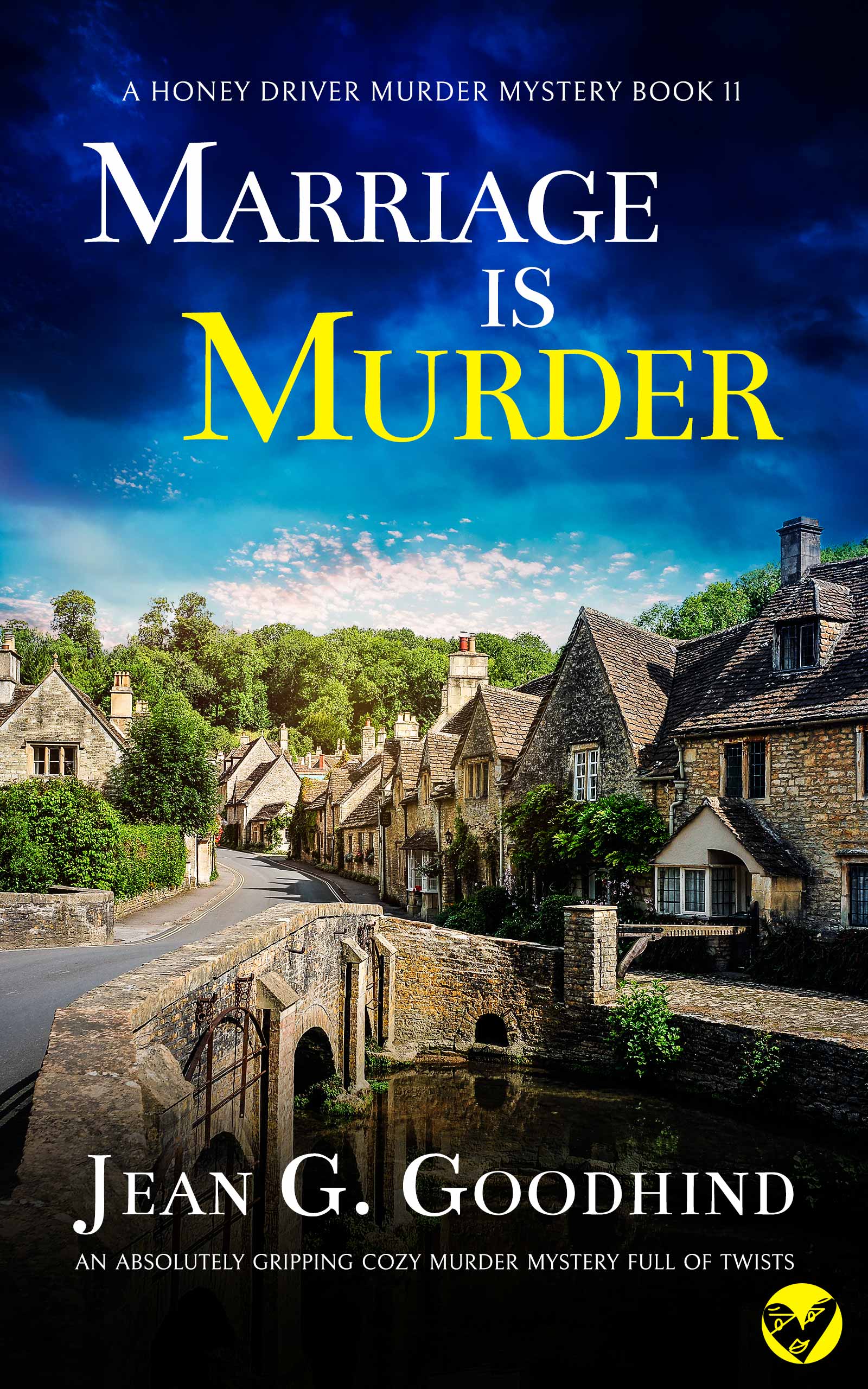 Honey Driver and her police detective fiance Steve Doherty are looking at their options for their wedding. But their meeting at a church near Bath goes awry when a body is discovered in the pews, dressed in a wedding dress.
Marriage Is Murder is a cosy murder mystery set in and around Bath in England. It is the 11th book in the series and I have not read any of the earlier novels but this didn't affect my understanding of Honey and Steve's characters.
Honey works in a hotel and Steve is in the police. He enjoys using her intuition to help solve his cases and she is more than happy to oblige. They are older characters, well established in their own personalities and comfortable in their own skins.
The initial chapters set up a neighbourly quarrel over land access and I thought I guessed who the victim would be. So I was surprised when the vicar is attacked and then another character is found dead! There are more twists to follow and I also couldn't work out how the crime links to the prologue which talks about marriages of convenience. I liked the mystery and was intrigued by the conncetion between the differnent plot strands.
There is a gentle humour to the book which radiates through the descriptions and dialogue. This added a layer of warmth and lightheartedness in contrast to the murder. I felt that the descriptions were quite vivid and helped me to imagine the characters and settings.
Marriage Is Murder is a warm and enjoyable cosy murder mystery.

MARRIAGE IS MURDER an absolutely gripping English cozy mystery (Honey Driver Murder Mysteries Book 11) 
LOVE MISS MARPLE? THEN MEET HONEY DRIVER!
Wedding bells, wedding gowns . . . and murder!
Honey and her detective fiancé Steve are visiting a pretty church in an idyllic English village, scouting out possible wedding venues. Trees, songbirds and the scent of flowers envelop them. But as usual when Honey is around, things are not quite as they seem . . .
On arrival, Honey and Steve discover the vicar unconscious on the floor. When she finally comes around, the vicar tells a strange tale of a woman seen floating across the village green at twilight, in a pure white bridal dress.
Honey and Steve are unsure what to make of it.
The following day, Steve is called back to the village. An elderly woman has been found dead — sitting in the front pew of the church, dressed in a lavish wedding gown.
Honey and Steve are about to tackle their strangest case yet.
Fans of Faith Martin, Jane Adams, Frances Evesham, M.C. Beaton, Clare Chase or Jeanne M. Dams will love this addictive cozy mystery!
MEET HONEY DRIVER
As the boss at a Bath hotel, Honey Driver is in charge one day and washing dishes the next. As a widowed mum, she's balancing mothering an increasingly challenging teenage daughter alongside a new and budding relationship with local police officer, DI Steve Doherty. As the police liaison for the Bath Hotels Association, she's supposed to be staying out of trouble . . .
READERS LOVE JEAN G. GOODHIND:
"Honey's earnest, charming quirkiness, her sometimes ribald humor, the zingy ripostes that pepper the dialogue, and the detailed descriptions of one of England's loveliest cities will appeal to ardent Anglophiles and British cozy fans alike." Booklist (USA)
"The kick-off to Goodhind's new mystery series — fast moving with a likeable heroine and an impeccably rendered Bath background . . ." Kirkus Reviews
"Quirky characters and intriguing goings-on in my favourite city . . . an absolute treat!" bestselling author Jill Mansell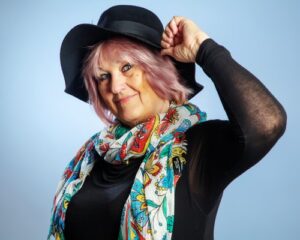 JEAN G. GOODHIND
Jean, the alter ego of bestselling historical author Lizzie Lane, has lived in and around the Bath area for some time and was indeed a member of Bath Hotels and Restaurants Association — so well in touch with the hospitality trade in that fair city. However, unlike Bath hotelier Honey Driver, she was never asked to be Crime Liaison Officer and neither does she collect antique underwear! However, her daughter assures her she is just as zany as the quirky Honey Driver and will never grow old gracefully.
BOOKS BY JEAN G. GOODHIND:
HONEY DRIVER MURDER MYSTERIES
MURDER, BED & BREAKFAST

MENU FOR MURDER

WALKING WITH MURDER

THE JANE AUSTEN MURDERS

MURDER BY LAMPSHADE

MURDER BY MUDPACK

MURDER AT THE ROMAN BATHS

MURDER FOR CHRISTMAS

MURDER AT THE MANOR HOUSE

A CROOKED MURDER

THE HONEY DRIVER MURDER MYSTERY BOX SET BOOKS 1-4