Newlywed Kitty Bryant is feeling a little underwhelmed by married life. She is less involved with her grandmother's hotel but has a limited role in her husband's private investigato business. She is encouraged to help organise the town's beauty pageant to keep her busy. But someone doesn't want the pageant to go ahead and then one of the entrants is murdered…
Murder at the Beauty Pageant is the 12th book in the Kitty Underhay (now Bryant!) cosy murder mystery series.
Poor Kitty is feeling sorry for herself as she struggles to adapt to her new life as a married woman. I felt sorry for her too as we've been waiting a long time for this marriage to happen! She throws herself into the organisation of the beauty pageant in honour of George V's silver jubilee (hoping to avoid the disaster of a recent bonny baby competition…) I liked the inclusion of a big royal event as our own King's coronation is imminent.
Warning letters start arriving for the organisers, judges and contestants but the contest continues until one woman is found dead. Kitty and Matt have to contend with a former foe in the persona of a new police inspector. He is not keen on their involvement but luckily they have the support of other police officers. There are a limited number of suspects for the pair to investigate, and a mix of clues and red herrings along the way.
Murder at the Beauty Pageant is an enjoyable addition to the series and the usual momentum is maintained despite the change to the main characters' personal and professional lives.

Book Description:
Kitty Underhay is awarding first place… to murder.
Spring, 1935. Newlywed Kitty Underhay has been enlisted by her old nemesis Mrs Craven to help organise the Miss Dartmouth Jubilee pageant at the Dolphin Hotel. Being bossed around by her arch enemy is not quite what Kitty had in mind for the start of her married life, but she's excited to launch the glamorous show. Sparkling smiles are quickly replaced by audible gasps however, when one of the girls goes missing during the interval…
When pretty Peggy Blaine is discovered dead, Kitty can't help but notice that none of the other contestants seem particularly shocked. Can jealousy over a sash and a diamante tiara be a motive for murder?
But when she discovers the threatening notes the young women have received, Kitty enlists her husband Matt to figure out who's scaring the competitors. However, before Matt can speak to them, another entrant turns up dead after an apparently accidental overdose. Taking part in a beauty pageant seems to have turned into a fatal occupation!
The daring duo are sure that someone close to the girls is responsible. But can they sort the harmless face powders from the fatal poisons before it's too late? Or will Kitty and Matt find they are next to be crowned… with death?
An utter joy! Fans of Agatha Christie, T E Kinsey and Lee Strauss will fall head over heels for this utterly compelling and totally charming historical cozy mystery!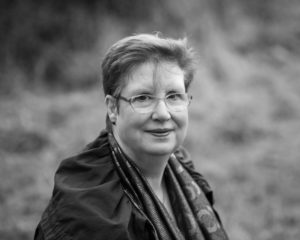 Author Bio:
Helena Dixon is the author of the best-selling Miss Underhay murder mystery series and
lives in Devon. Married to the same man for over thirty-five years she has three daughters, a
cactus called Spike, and a crazy cockapoo. She is allergic to adhesives, apples, tinsel and
housework. She was winner of The Romance Prize in 2007 and Love Story of the Year 2010
as Nell Dixon.
Buy Link:
You can sign up for all the best Bookouture deals you'll love at: http://ow.ly/Fkiz30lnzdo