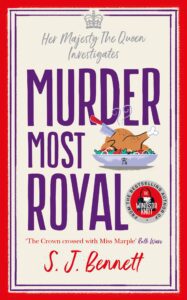 2016: Queen Elizabeth II is 90, a mother, a monarch and majestic. She is also a keen crime solver! A member of the aristocracy goes missing and their hand is discovered near Sandringham. The Queen uses her influence to investigate…
Murder Most Royal is a charming murder mystery set in the recent past. It is the third book in the series but the first that I have read (now urgently need to find the earlier books!)
The members of the Royal Family are represented in an affectionate and respectful way and I felt that this book was a fitting tribute to her late Majesty. There is a gentle humour and the family relationships felt authentic. Prince Philip is just as irascible and blunt as he appeared to be from newspaper reports. I enjoyed the mildly disparaging references to political figures (Boris and Trump!)
The case itself centres around an old family friend who goes missing and their hand washes ashore. It is the Queen herself who identifies the owner of the hand thansk to a signet ring and therefore kickstarts the case. She then proceeds to steer the case with the help of her assistant Rozie. Her Majesty uses her wit and wisdom to speak to a whole host of characters and uncover the truth.
Murder Most Royal is an enjoyable murder mystery and a lovely nostalgic view of the late Queen's energy and dedicated service.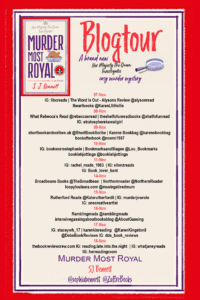 Christmas, 2016.
A human hand and a bag of drugs are found washed up, separately, on a beach next to the Queen's estate at Sandringham
The Queen identifies the 70-year-old victim, Edward St Cyr, from his signet ring. But the search for his killer is not so straightforward. Suspects include the Queen's horse groom, a shady land agent, an aristocrat neighbour, as well as the victim's many cousins and relations.
The investigation leads the Queen – and her trusted assistant, Rozie – to a local pigeon racing club, back to London, and to the ancient, moated Godwick Hall. But how do the seemingly disparate pieces of the puzzle fit together? And who is the next victim?
The third book (which can be read as a stand-alone), in the delightfully clever mystery series following Queen Elizabeth II as she secretly solves crimes alongside her royal duties.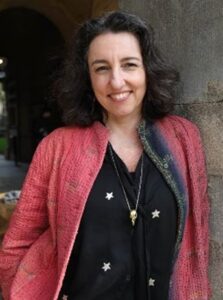 S.J. Bennett holds a PhD in Italian Literature from the University of Cambridge and was a strategy consultant and startup manager before turning to writing. She has published ten books for teenagers, winning The Times/Chicken House Children's Fiction Competition in 2009 and the RoNA Romantic Novel of the Year Award in 2017. The Windsor Knot is her first novel for adults. She lives in London.
You can find her at SJBennettBooks.com and on Twitter @sophiabennett and @SJBennettbooks Join the conversation using #MurderMostRoyal